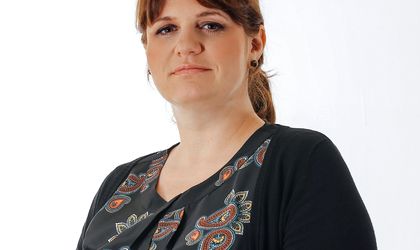 Starting February 1st, Mariya Popova takes over the leadership of the Communications, Public Affairs, Science and Sustainability department in Romania, Bulgaria and the Republic of Moldova from Ruxandra Pirojoc, who will take over the global role of CORE Communications Lead within Bayer AG, Leverkusen, Germany.
"The past 8 years of my career have been an amazing journey in which I worked with the best teams, driving forward unique projects and trusted partnerships, with a common vision of "Health for All, Hunger for None". While I am nostalgic about my previous role, I am extremely proud of the team that will continue to run Communications & PASS in Romania, Bulgaria and Republic of Moldova, under the leadership of Mariya", said Ruxandra Pirojoc.
Mariya Popova is part of the Bayer family since 2018. She joined the Country Group as Business Partner for Consumer Health and Pharmaceuticals divisions. Since than, she is an important part of the communication team and actively helped in building and protecting the reputation of the company amongst our company's stakeholders.
After graduating her studies in Public Relations and Mass Communication, she grew her professional career, communication and leadership expertise for 20 years in various roles in local PR agencies and communication networks, working with key multinational companies operating in different business areas in Bulgaria and across the borders.
"For me it is an honor to step into this new role and to continue my journey within Bayer's team with clear focus on strengthening the dialogue and communications in our Country Group. Being one of the global leaders in healthcare and agriculture, Bayer is developing and delivering innovations that can help overcome some of the major challenges that humanity is facing. In the dynamic environment and data overload we live in, communications are key for reaching clients, patients and partners with information about these solutions, tailored towards their specific needs", said Mariya Popova in the moment of her appointment.