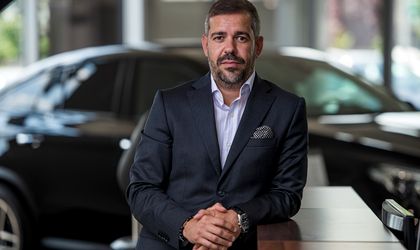 Marius Marian has taken over the role of CEO at the Tiriac Auto network, according to a statement by the company. Marian has been a part of the Tiriac group since 2003.
In the past two years, he has been the COO of Tiriac Auto and was responsible for growing the network's operational performance. He has also been the Sales Director of Premium Auto, Jaguar Land Rover Importer (2003-2009), and the General Manager of the Jaguar Land Rover dealer in Bucharest (2009-2016).
"The future objectives of Tiriac Auto are oriented towards increasing our commercial and operational performance, through continuity and evolution, and these will be the course I will follow as the CEO of Tiriac Auto. We will continue to develop the business in a sustainable way. I trust the team at Tiriac Auto and together we are focused on continuously improving the quality of our products and services offered to our clients, in order to respond to their demands. Another priority objective is to develop Tiriac Auto's Used division, an integral part of the business. We have one of the largest auto networks in the country, a qualified team, real operational skills and we benefit from the synergies created at the Tiriac Group level. I am sure that these advantages will help us respond to our clients' needs," said Marius Marian.
Tiriac Auto is part of the Tiriac Group, which includes over 40 local private companies, active in multiple sectors like real estate, auto, financial services, air travel, security, property management and media services.