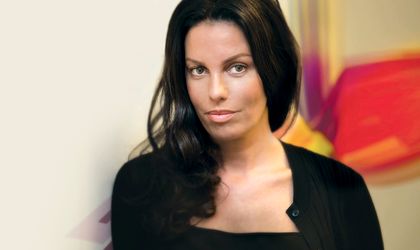 Răzvan Varabiescu, CEO of dentsu Romania will be stepping down from his role to pursue new challenges. Maria Grachnova, currently CEO of dentsu Bulgaria, will take also the responsibility of CEO of Romania affiliate of the company.
The change of the role of CEO of Romania starting January 4, 2021. Until then Maria Grachnova will have a transition period to prepare for the new role with support of Răzvan.
"I wish Razvan all the best with his new plans. Maria as the CEO of Bulgaria was always close to the clients and the team. She is one of the best leaders in the country. I am sure that her experience and track record will open a new chapter in the development of the Romanian market. In times like this strong leadership for our people, and partnership for customers and our business partners are crucial. Good luck in your new role!"– said Sławomir Stępniewski, CEO dentsu Poland & CEE.
—
Reflecting on her appointment, Maria said: "I am honoured and excited to have been selected to lead the Romanian business of dentsu. As a company we have a great culture, one of the broadest capabilities and a winning strategy that will enable us to grow strongly. Building further on dentsu Romania success is a challenge I accept with confidence, determination and fierce ambition to lead both the team and the clients go further and higher in their ambitions. I am passionately committed to placing our clients at the absolute center of everything we do."
Dentsu Romania is present on the market since 2001 (started with Carat brand). Currently dentsu Romania (acting also as Carat, Isobar, iProspect, Posterscope, Amplifi, The Story Lab) delivers Communication Planning, Media Planning & Buying, Digital Transformation, Performance Services, Digital Creative Services for over 110 customers (including Mondelez, Mastercard, Philips, Jysk). In May 2020 dentsu Romania became a part of dentsu CEE cluster (which includes Romania, Bulgaria, Croatia & Adriatic markets, Hungary, Czech Republic, Slovakia and Poland).
Maria Grachnova has enjoyed a strong and successful career to date at dentsu, joining the business as Managing Director in 2012 with the launch of Carat Bulgaria. Under her management, the company has undergone significant expansion and transformation since then. In 2015 she was promoted to the role of CEO for dentsu Bulgaria, following the successful launches of Vizeum (2013) and iProspect (2014). Since 2017 Maria Grachnova is also CEO of dentsu Balkans, becoming responsible for the development and implementation of the network business strategy across ten countries on the Balkans – Bulgaria, Romania, Croatia, Slovenia, Serbia, Montenegro, Macedonia, Albania, Bosnia and Herzegovina and Kosovo. Maria was listed among the 10 best "Managers of the Year" for 2019 becoming the only marketing industry representative in the shortlist of 45 nominees and one of few women in the list.
Răzvan Varabiescu joined dentsu as Carat Managing Director in 2008. Răzvan came to Carat with a 13 years' experience in media, with 3 years spend on managing one of the top 3 media agencies in the market. Răzvan was appointed CEO of dentsu Romania in 2015. Overall, under Răzvan's leadership dentsu Romania grew from 35 people to 85, doubled in volume of business and multiplied its competencies in the media market.