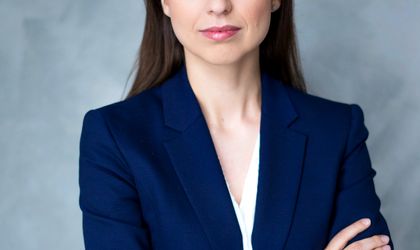 CVI, one of the largest private debt investors in the CEE region, announced a change in its management structure, as Magdalena Śniegocka takes over the responsibility for CVI's investments in Romania.
Magdalena Śniegocka joined CVI in February 2018 as an Investment Director and Member of the Investment Committee. In her professional career, Magdalena led or participated in over USD 12 billion worth of investments and capital raising transactions as well as supervised multiple portfolio companies. She started her career in London in Acquisition & Leveraged Finance at Lehman Brothers and Nomura. She then led Corporate Finance for Kulczyk Investments, a Polish private investment company with over USD 4 billion in AUM.
"It is our mission in Romania to be the partner of choice for local entrepreneurs, supporting them with flexible private debt financing solutions. Our investments range from EUR 2 to 20 million per transaction and address a variety of financing needs, including working capital, capital expenditure, M&A activity or shareholder buyouts." Stated Magdalena Śniegocka.