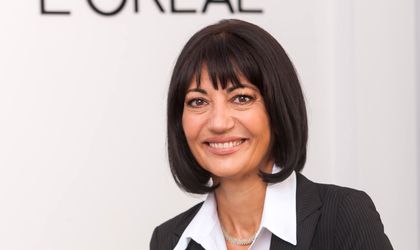 The L'Oreal Group appointed Vanya Panayotova as Country General Manager of L'Oreal Romania as of January 2019. She was nominated for the position appointment after Gilles Antoine took on a new position within the Group. By January 2019, the transition period will be ensured by Javier Labarta, who has extensive experience as General Manager within L'Oreal as Interim Director.
"I am honored to join L'Oreal Romania as Country General Manager and I am really impressed by the company's successes on a very demanding and competitive market. I am excited to be part of such a passionate, open and innovative team and are eager to contribute to the company's mission of delivering beauty to everyone, "said Vanya Panayotova, Country General Manager L'Oreal Romania.
Vanya Panayotova has extensive experience on the Romanian market, where she held two different positions in the past: General Manager of Orbico Romania and Market Strategy & Planning Sector Manager at Procter & Gamble.
Panayotova has 20 years of successful FMCG experience and an impressive career in leading international companies and large entrepreneurial businesses. She began her career at Procter & Gamble and continued  at Mondelez International, where she held positions with growing responsibilities in Eastern Europe and Africa & the Middle East.
In 2017, she returned to Romania as General Manager of Orbico, a top distribution company operating on 19 markets. During this period, Panayotova succeeded in doubling the company's business in Romania and integrating the local subsidiary into the Group's standards.
Javier Labarta joined L'Oreal 27 years ago. He has a successful career within the Group, occupying positions with increasing responsibilities at local, then regional level. Javier worked for L'Oreal in Spain, Argentina, Venezuela and Mexico before joining the team at the headquarters of L'Oreal in France, where she took over the position of Regional General Manager for the Latin America Luxury Division. Later on, he took over the position of CEO of L'Oreal Travel Retail Americas in the US and in recent years he held the position of Country General Manager for L'Oreal Central America, a role he held until taking over his new mission in Romania.