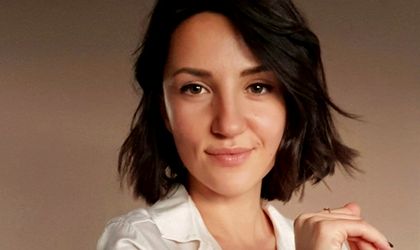 Ebury Romania, the local subsidiary of the international fintech Ebury, has recruited Laura Alexandra Sirbu as Head of Desk. In her new role, she will be responsible for company development, creating new business opportunities and guiding the Ebury team in providing quality services to more than 600 clients.
Laura Alexandra Sirbu graduated from the Bucharest Academy of Economic Studies in 2010 with a Bachelor's degree in Economics, also holding a Master's degree in the same subject from the Doctoral School of Finance and Banking (DOFIN). She has worked for several financial institutions in Romania (Citibank Europe, Banca Comerciala Carpatica, OTP Bank, MoneyCorp), before joining Ebury in January 2020.
"I am glad to have brought among us a professional of Laura's caliber, who has attained exceptional achievements. If in the beginning, it was hard to find female specialists, finance, tech, and sales not being among the top industries they consider when looking for a job, now we have 8 female colleagues in a staff of 24 experts. We strongly believe in diversity and we intend to reach an equal ratio between men and women." Declared Johan Gabriels, Managing Director Ebury Romania & Bulgaria.
Ebury, founded in 2009 in London, is one of the fastest-growing fintech companies in Europe, specialized in FOREX trading strategies, currency risk management, international payments, and trade finance for local corporations and small and medium-sized enterprises. In less than 2 years since opening, Ebury Romania broke into Ebury's top 10 country branches, with more than 600 clients.
"Joining Ebury represents a challenge, as well as a great opportunity, taking into account the company's growth potential and the dynamic and competitive nature of the local fintech market. But what convinced me to take on this new role was the highly ambitious and professional team, with which I am eager to contribute to achieving the Ebury mission, to help Romanian companies grow internationally." Says Laura Alexandra Sirbu, Head of Desk Ebury Romania.