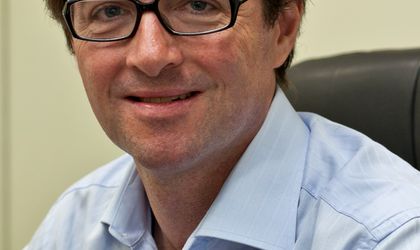 Charlie Cunningham-Reid has replaced Neil Coupland as general director of cigarette manufacturer Japan Tobacco Inter­national (JTI) in Romania, Bulgaria and the Republic of Moldova.
Reid has over 20 years of professional experience in sales and marketing, 11 of which were spent in the tobacco industry. He joined JTI in 2011, over the next years holding various positions at the company's headquarters in Geneva. Reid came to Romania in 2012 as vice-president, head of consumer & trade marketing after having previously served as general manager JTI Bulgaria.
Coupland has been appointed to lead the company's operations in Poland.
JTI started local operations in 1993 and has since invested over EUR 100 million in Romania, according to the company. Last year the manufacturer finalized a EUR 25 million investment in expanding the production capacity of its factory in Bucharest. JTI Romania presently exports about 65 percent of the cigarettes it manufacturers locally to some 45 countries.
Simona Bazavan