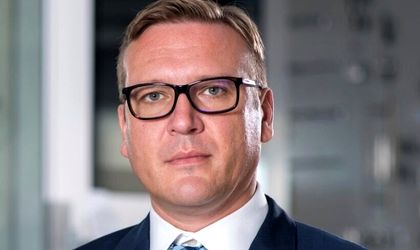 Real estate consultancy company JLL announces a new addition to the the local Tétris team by recruiting Vlad Stanislav as Managing Director.
Tétris is a subsidiary of JLL that was launched on the Romanian market in 2020 and is based on the idea of offering customised space design solutions (turnkey fit-out) for offices, homes or hotels. This system offers the great advantage of an unique point of contact and covers every stage of an interior design project: consultancy, scheduling, design concept, workspace, space planning, cost management, subcontracting, administrative procedures, works coordination and reception.
With over 20 years of experience in the field of constructions, Vlad Stanislav successfully led several companies into a market leader position. His goal is to create and strenghten professional and responsible teams, to implement a solid organisational culture and to elaborate efficient development strategies, always guided by his personal motto: ''Success can be planned!".
Vlad graduated from the "Transilvania" University in Brașov and studied Strategic Management at the German Graduate School of Management & Law in Heilbronn, Germania.
"I strongly believe that the experience I gathered from managing a significant number of  representative office, retail and hospitality projects will contribute to the successful positioning of Tétris on the Romanian market. We strive to meet the needs of our clients by providing professional services and local expertise, complementary to those offered by our colleagues from JLL, under the umbrella of a strong brand", declared Vlad Stanislav.
"I'm very excited that Vlad accepted to join the Tétris team. His experience in the field, his vision and his proven performances will make Tetris a brand recognised for the excellence of its services and its people, as it already is in Europe", declared Silviana Petre Badea, Managing Director JLL Romania.