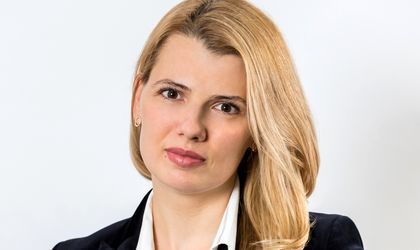 CEE Attorneys / Boanta, Gidei si Asociatii announced the expansion of its managing team with the recruitment of Iulia Stănciulescu-Ilie in the role of Partner & Coordinator the commercial litigation and arbitration practice.
Iulia is well-versed in the legal environment of Romania and praised by peers for her wide range of abilities and know-how in litigation, including administrative and fiscal disputes, real estate and construction, labor litigation, data protection, and competition disputes. Also, during her career she also worked in the restitution of nationalized assets or abusively dispossessed,  having obtained favorable decisions from national courts of law and from the European Court of Human Rights.
"I gladly joined the CEE Attorneys / Boanta, Gidei si Asociatii team, which is formed by experienced colleagues and exceptional practitioners, with human and professional values which I completely share. Together we will continue the development of a strong litigations division to answer our clients' requirements in this field, and also the needs which we identified in the market. We expect a significant rise in our activity volume, which, based on our estimations and studies, will lead to at least a 10% increase in our litigations revenue, compared to 2019." Says Iulia Stanciulescu-Ilie.
Before joining CEE Attorneys / Boanta, Gidei si Asociatii, Iulia worked at some of the most reputed law firms, focusing on the litigations sector. She holds both a Bachelor's and a Master's of Laws from the University of Bucharest.