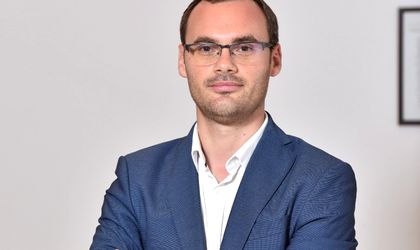 PKF Finconta, ranked 10th in the top professional services companies from Bucharest, appointed Ionuț Șerban as Partner and leader of the company's largest department, that of financial audit.
Ionuț Șerban is part of the PKF Finconta team, previously having the role of Manager in the same audit department of the company. His professional experience includes performing statutory and consolidated financial statement audit assignments, agreed procedure assignments for state and private companies, as well as identifying key risks to achieve the audited companies' business objectives.
"I appreciate the values ​​on which PKF Finconta, part of the PKF International network, is built. In particular, values such as quality, integrity, passion, and customer focus have always guided me in my professional career. I am well aware of the client's expectations and know that there is significant potential for development in all the services we offer. We have very good specialists in audit, accounting, tax consultancy and transfer pricing. So, we will continue to demonstrate that there are significant benefits in collaborating with PKF Finconta, a company that respects the client and has the best mix of services to meet their requirements", says Ionuț Şerban, Partner and leader of the Financial Audit team, PKF Finconta.
A professional with a remarkable competences set, Ionuț Șerban is an accredited member of the following professional organizations: the Chamber of Financial Auditors from Romania, the Chamber of Fiscal Consultants from Romania, the Corps of Accounting Experts and Chartered Accountants from Romania and has participated to several professional training and courses organized by the Association of Accountants UK authorized.
He graduated from the Accounting and Management Informatics Faculty of the Academy of Economic Studies, Bucharest, with a master's degree in International Financial Reporting Standards (IFRS/IAS) and has extensive professional experience in auditing, financial reporting and corporate finance. His focus is on identifying key risks for the business objectives he works with. He also has experience in managing client portfolios in the local and international market.
"By appointing Ionuț Șerban as Partner, we strengthened the growth potential of the Financial Audit team. I know that Ionuț has solid knowledge in this field of activity and an impeccable professional experience. Our objective is to show clients the benefits of the unique mix we offer: that of professional experience, customer-centric focus and digital services. I am convinced that, leveraging his skills and values, Ionuț will help us to sustainably grow the audit service line of our company, locally and regionally", says Florentina Șușnea, Founder and Managing Partner of PKF Finconta.