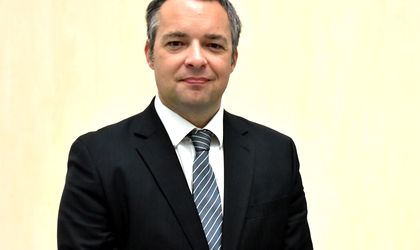 Nicolas Leitienne is the new Marketing Director of the South Eastern Europe Cluster and manages the specific activities for both brands, Dacia and Renault, in the following countries: Romania, Bulgaria and the Republic of Moldova. He took over the responsibilities previously held by Daniel Filip, who is now the General Manager of Renault Ukraine.
Nicolas Leitienne (44 y.o.) who graduated from the EM Lyon Business School (France) and from the University of Birmingham (UK), joined the Group in 2000. He has previously held several positions, both in Sales (Regional then National Sales Manager in France) and Marketing (Product Manager, e-Commerce Project Manager, Marketing Coordinator). In 2014 he was appointed Head of Product & Pricing Department for the Asia-Pacific region, and in 2017 he joins, in the same position, the Eurasia regional team, of which Romania is part. From September 1st  2020, he held the position of Marketing Director for Dacia and Renault brands at the level of SE Europe Cluster (Romania, Bulgaria and the Republic of Moldova).
"I am delighted to reach the position of Marketing Director South Eastern Europe Cluster at a very interesting moment for both brands. Dacia is in the process of relaunching its most important models, including the first electric vehicle, and Renault continues its offensive of electrified products by integrating the first hybrid models in the range. All this represents a challenge that I am ready to complete, supported by the highly skilled and motivated teams that I have found here." declared Nicolas Leitienne.
Daniel Filip (41 y.o.) has been working for Groupe Renault Romania since 2004. During this time, he has accumulated extensive experience in a wide range of fields associated with commercial activity, from product manager to the management of the Dacia commercial network in Romania, that of the Directorate Client and then Marketing Director for Dacia and Renault. He now joins the Renault Ukraine team as General Manager.