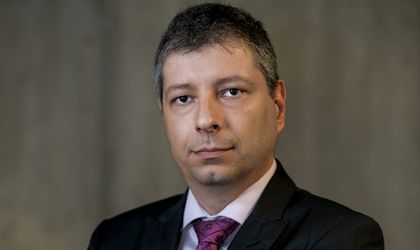 GEFCO Romania, a subsidiary of GEFCO Group, a world leader in multimodal supply chain solutions and a European leader in automotive logistics, has a new general manager. Bogdan Ioniță was appointed to lead the local operations after more than 14 years of experience in the company.
Graduate of the Academy of Economic Studies he started his career in logistics in 2001. He joined GEFCO in 2006 as a manager of the Air & Sea Department and with time overtook management of Overland (Road and Rail) & Contract Logistics activities. In 2014 he was appointed as an Overland & Contract Logistics Manager of GEFCO Czech Republic and soon extended his responsibilities to the whole Cluster uniting the Czech Republic and Slovakia.
In September 2020 he returns to Romania to become the General Manager of the Romanian subsidiary.
"GEFCO is renowned for developing smart and flexible logistics solutions – not only to meet the current expectations of the customers but to foresee and satisfy their future needs. Nowadays, the process of changes that industries and market have constantly been undergoing has been put on a fast-forward. More than ever, the ability to adapt quickly to the new changing realities, to maintain the agility and dexterity of operations became a vital feature for a logistics company. I am glad that at GEFCO Romania we are strong in this and will continue supporting the market and the country with our solutions based on know-how, partnership spirit and innovative approach", said Bogdan Ioniță, General Manager of GEFCO Romania.

"Building on our strong know-how in the finished vehicles logistics domain, we will continue expanding our expertise outside the automotive sector. Therefore the key priority I see for GEFCO Romania in the nearest future is an intensified diversification of the customer portfolio. Apart from this, we will focus on injecting more digitalization and innovation in the local processes to increase the added value of the supply chains of our customers", he continued.
GEFCO stayed close to its partners and deployed essential transport solutions during the pandemic, in the benefit of local businesses and of those on the frontline against COVID-19. In particular, Time Critical Solutions service of GEFCO have been in great demand and has served the market in delivering necessary and, sometimes, vital cargo in the shortest time possible.