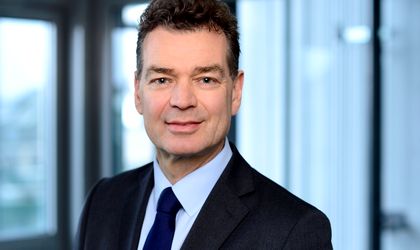 P3 Logistic Parks (P3), the investor-developer of European warehouse properties, announced the appointment of Frank Pörschke as its new CEO, with effect from 1 April 2021. Tim Beaudin, CEO since 2019 and previously Board Chairman, is stepping down as part of a planned leadership transition.
Frank Pörschke currently holds several board positions at European real estate investment firms and fund managers. Frank's previous roles include President, EMEA Markets, at JLL; CEO of Eurohypo, and CEO of Commerz Real.
His background in European real estate, acquisitions and financing, combined with his extensive leadership experience, will position P3 for further growth and excellence in the highly competitive European logistics market.
In the past 12 months, P3 has grown rapidly, closing north of EUR 2 billion in acquisitions and increasing Gross Lettable Area (GLA) by 48% to more than 6.5 million m2. Pörschke's appointment is part of a strategic transition plan for P3's move into its next stage of growth.
Goh Kok Huat, Chairman of the Board of P3 Logistic Parks, states: "I would like to extend my sincere thanks to Tim Beaudin for his leadership during a period marked by unprecedented economic and societal change and wish him all the best for the future. I am glad that Frank Pörschke is coming onboard as P3's new CEO. He and the P3 senior management team will further build on P3's successes and pursue its market expansion plans in Europe."

Frank Pörschke, incoming CEO of P3 Logistic Parks, comments: "P3 is extremely well positioned in a highly attractive market segment. I am excited to partner the excellent P3 senior management team and take the company to its next stage of growth."

Tim Beaudin, CEO of P3 Logistic Parks, states: "It has been a pleasure and privilege to serve as P3 Chairperson and CEO. I want to thank the P3 Board for their generous support, the P3 Executive and Management Teams for their insight and dedication, and all P3 employees for their focus and resilience. I wish the P3 team every success under the stewardship of Frank Pörschke."

Lee Kok Sun, Chief Investment Officer, GIC, states: "We thank Tim Beaudin for his leadership and contributions to the team and wish him the best in his next endeavours. Frank Pörschke is an experienced and strategic business executive with an established track record of leading and growing companies across Europe. He has a clear understanding of P3's strategic vision for growth and will work closely together with the P3 senior management team to bring this to fruition. As P3's owner and long-term investor, we are confident in its leadership team, and remain committed to supporting its continued growth in Europe."