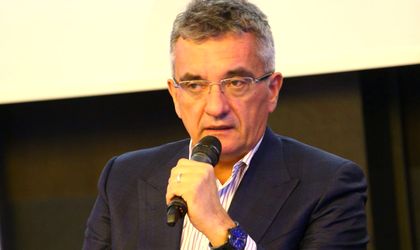 After more than 15 years of activity in Romania, Frank Hadinjak, the general manager of E.ON Romania, has announced his decision to leave the organization, starting with September 30, 2019.
Frank Hajdinjak came to Romania in 2004 and was part of the team responsible for the takeover of natural gas supply and distribution company Distrigaz Nord.
In 2008, he was appointed CEO of E.ON Romania, and during this period the E.ON supply and distribution companies became the first integrated companies for natural gas and electricity in Romania.
 "Coming to Romania was the best decision of my career so far. It has been 15 years of challenges, in which we managed, together with our Romanian colleagues, to transform the former state-owned companies into competitive, customer-oriented companies, ready for the new energy world. I could say after so many years spent in Romania that I am mostly Romanian, and E.ON Romania is my soul child. I found a lot of professionals here and it was a pleasure to work with them, to have good results in a difficult, constantly changing market. I thank everyone for the support they have given me – I would not have succeeded without them. Now is the time for new challenges for me. I wish the new CEO success," said Hajdinjak.
On October 1, 2019, Manfred Paach, who previously served as the CFO of E.DIS, will be named CEO of E.ON Romania. Manfred comes with a wealth of experience, including a few years at the management of the E.ON Bulgaria Board and valuable professional expertise, especially in distribution and regulation.
Also from October 1, Catalin Iordache, currently the CEO of Axpo Romania, will take over the management of E.ON Energie Romania and will also become the deputy general director of E.ON Romania. These positions are currently occupied by Dan Morari, who has decided that he would leave the E.ON Group in October.