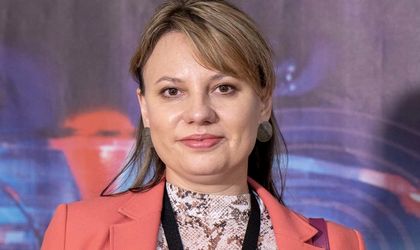 Florina Seres was appointed as the new General Manager at Xerox Romania, starting as of July 2020. She was promoted from her previous role as Head of Marketing of Northern & Central Eastern Europe cluster, which she held since 2019.
"Teamwork is one of the most important factors of success in any company, and in this atypical context, team cohesion and the confidence we inspire in each other matter even more." Says Florina Seres. "By putting the customer in first place, the Xerox Romania team managed for more than 50 years and will continue to manage adapting to the new market conditions and always come forth with constructive and innovative solutions. It's an honor to lead such a team, in such a prestigious and established company."
Florina has an almost 10-year experience at Xerox Romania, joining the team in 2011 as an Indirect Channels Business Director. Under her guidance, the Channels team was awarded internally as the best team in the region, for 5 years in a row. Northern & Central Eastern Europe cluster, the Xerox region which Romania is a part of, also contains countries such as Norway, Denmark, Sweden, Finland, the Netherlands, Poland, Czech Repupblic, Slovakia, Hungary, Turkey and Israel.