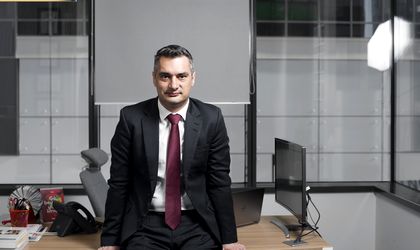 Following an online meeting with members of the organization, Irina Bolomey, the president of the Chamber until then, handed over the mandate to Florin Godean. After 4 years full of activities and efforts to promote the collaboration of Swiss and Romanian companies, Mrs. Irina Bolomey chaired the last meeting.
Florin Godean, Country Manager of Adecco Romania, declares: "It is a great honor for me to be invested in this position and to take over this responsibility. A big thank you to all the members for their trust and support. I will not disappoint them. In the next period, the Chamber's actions will be aimed at supporting companies that have been affected by the pandemic, but especially by the economic effects triggered by it. The Swiss business environment in Romania and the community of companies around CCE-R are recognized for solidarity and proactivity. This spring is the perfect timing to prove it. In the long run, we plan to increase the number of members of the Chamber and promote as many successful Swiss examples as possible in Romania."
Florin Godean is the Country Manager of Adecco Romania. He is a graduate of the West University of Timișoara, with a degree in economics. After graduation, he joined the national organization Infotin as general manager and two years later joined the European Voluntary Service in Helsinki, Finland. In 2004, he became director of sales and marketing at Adecco Romania.
Florin took over the role of Country Manager at Adecco Romania in 2011. Under his leadership, the company became market leader, a status held for the 8th consecutive year. During this period, the company's turnover almost doubled, from 49 million EURO (2011) to 89 million EURO (2018). Starting with 2019 and until 2020, Florin took over the role of Cluster Manager, supervising both Adecco Romania and Hungary. Throughout this management process, Florin led over 300 internal colleagues, who managed almost 7,500 temporary workers.