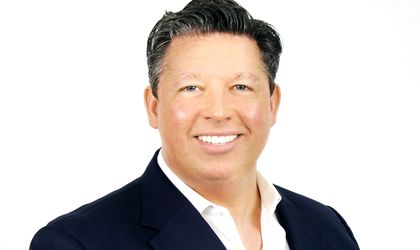 FintechOS, a company specialised in accelerating digital transformation for financial institutions, announces the appointment of Leon Stevens as its Chief Revenue Officer.
Stevens has over 25 years of experience in software and will be tasked with accelerating business development and coordinating global expansion.
Before FintechOS, he was the Chief Revenue Officer for Workbooks, one of the biggest players in CRM cloud solutions, as well as Global VP Cloud Operations for BMC. He has also been the General Manager for EMEA and Asia Pacific for Thunderhead and VP for UK and EMEA for Salesforce on the financial services segment.
"We found in Leon a rare mix of two essential elements: on the one hand, a detailed understanding of modern technologies that are disrupting financial institutions in mature markets and, on the other hand, extensive experience in building and managing large sales, marketing and tech support teams at a global level. I expect him to bring more focus and clarity in FintechOS's commercial strategy," said Teodor Blidarus, the CEO of FintechOS.
Stevens has a Bachelor's Degree in Computer Science from the University of Bristol and a Master's Degree in Artificial Intelligence specialised in engineering and business applications.
"Throughout my career, I've had the privilege of working with several CEOs in the industry, helping them find the best solutions to the biggest challenges related to business and IT. Ever since the beginning, I've seen FintechOS's technology as the optimal solution to approach, align and enhance the need for digital transformation we're seeing in the financial services market. FintechOS is one of the strongest startups on the market. The main benefits provided to clients are speed and a tenfold cost reduction – two essential premises that make the difference," said Stevens.
In November 2018, FintechOS got EUR 600,000 in funding from GapMinder VC, which helped it reach a total of EUR 1.6 million in raised capital. The company said the investment would be used towards two strategic objectives in 2019: the company's international development in markets in Western Europe and the US and the acceleration of the development of proprietary technologies based on AI (Artificial Intelligence).