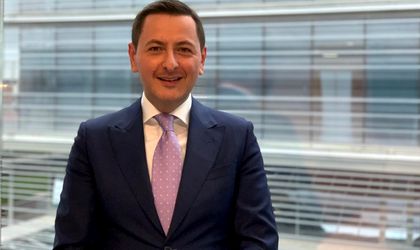 EY Romania strengthens its regional team in Transylvania by appointing Ovidiu Zaberca as Business Development Director. With the expansion of the team, the company aims to help develop the local business environment.
"Through our regional offices, we have been present in Timișoara and Cluj-Napoca since 2008, the regions near these cities remaining the main attractions for investors, according to EY research. Given the context, our interest is to cover these areas with the necessary set of services that meet the needs of both mature and new companies in building a successful business", says Alex Milcev, Partner, Tax & Law Leader, EY Romania.
In his new role, Ovidiu Zaberca will be responsible for the strategy and go-to-market initiatives to strengthen the local presence of the company, as a leader in professional services dedicated to large and medium-sized enterprises and as a trusted advisor for entrepreneurial business. His work will be carried out across all EY service lines, focusing mainly on Audit and Tax Advisory practice.
"The companies in Transylvania are very dynamic and innovative and are positioned, from many points of view, at the forefront of the Romanian business environment. Thus, their expectations and needs are becoming more and more complex and sophisticated and challenge us, as consultants, to constantly improve ourselves to respond to their requests promptly and flexibly, in a multidisciplinary, integrated manner. We are confident that Ovidiu will have an important role in achieving this goal and in further developing solid and reliable relationships with our clients", says Nicolas Sabran, Partner, Assurance Leader, EY Romania.
Ovidiu Zaberca has 16 years of experience in sales of services and business development, in recent years working in similar roles within professional services companies. He is a graduate of the West University of Timisoara, where he studied Political Science, Communication and Philosophical Counseling.
With over 200 professionals in the regional offices in Timisoara, Cluj-Napoca and Iasi, EY Romania continues its mission to invest in the local business environment by supporting its clients and by promoting and celebrating the success stories of local business leaders also through EY Entrepreneur Of the YearTM competition.