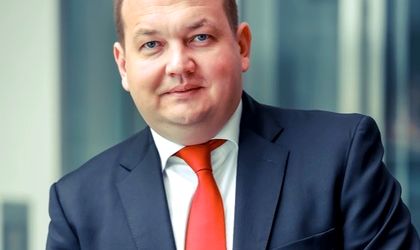 One of the biggest tobacco producers in the world, JT International has announced the appointment of Evgeny Nikolsky as the new General Manager of JTI Romania. He replaces Mark Rock, who will manage the group's affairs in Germany.
Evgeny Nikolsky joined JTI in 2001, becoming Sales Director for Kazakhstan in 2009, until 2014 when he was moved to the Russian subsidiary, in the same position. He returned to Kazakhstan in 2016 when he was appointed General Manager of the country's subsidiary and in 2018 he began managing JTI's affairs of the entire region (Central Asia and Mongolia).
"I am very happy for the chance to live and work in Romania. JTI's presence in the country entered its third decade and I think Romanians can be proud of their achievements, recognized and appreciated within the JTI Group. We reached a market share of 28% and in 2019, thanks to Logic Compact, we entered the low-risk products category. We are exporting over 70% of the total production of our Bucharest factory to almost 50 countries around the world. JTI has a strong reputation, thanks to the company's involvement in the community, being a reliable partner for the Romanian authorities. We have all the reasons to continue our local investments, in our people and brands. I am impressed by the strong team I found here and their extraordinary performances. I am looking forward to being part of this success story." Stated Evgeny Nikolsky.
The Romanian subsidiary, founded in 1993, has around 1,200 employees working at the head office in Bucharest, the Pipera factory and 35 sales offices. It also manages the group's business in Moldova and Bulgaria.