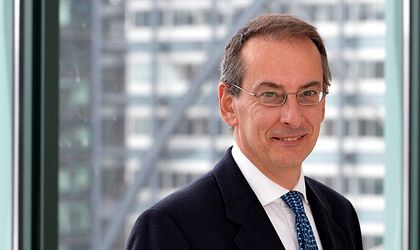 Matteo Patrone has been appointed Managing Director for Eastern Europe and the Caucasus at the European Bank for Reconstruction and Development (EBRD). Based in Kiev, he will be responsible for the Bank's operations and engagement in Ukraine, Belarus, Moldova, Armenia, Azerbaijan and Georgia, according to a press release.
For the past three years, Patrone has been the regional director for Romania and Bulgaria at EBRD, and he will keep this role until a new regional director is appointed. The EBRD is an important investor in Romania, where it ensures financing for many public and private sector projects, including in infrastructure. It's also a major player on the Bucharest Stock Exchange, both as a shareholder in several companies as well as through its trust signal sent by its presence on the local capital market towards other investors.
The EBRD's combined investment in the six countries stands at almost EUR 24 billion throughout all sectors of their economies to date. Mr Patrone is taking over the position from Francis Malige, who was the first Managing Director of the EBRD's Eastern Europe hub and has recently been appointed Managing Director, Financial Institutions, at the Bank's headquarters in London.
Mr Patrone said: "I am honoured and humbled to take on this new position at the EBRD in an exciting region. We have seen impressive progress in all countries under my predecessor and it will be my priority to create the conditions for our strong local teams to build on this and expand further. The needs are huge and our offer is attractive. Our aim will be to continue promoting the competitiveness of the local economies as they are moving closer to Europe."
Mr Patrone, an Italian national, joined the EBRD in 2008 in London as a member of the corporate equity team after a successful career in the private sector. He was appointed Director for Serbia in 2012 and Regional Director for Romania and Bulgaria in 2015. During his tenure the Bank invested over EUR 2 billion in the two countries. Mr Patrone will take on his new role from 1 November 2018.