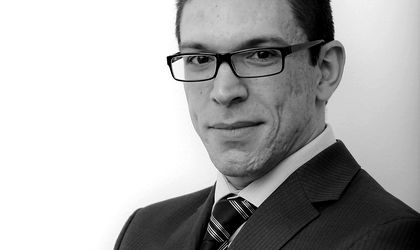 After recently consolidating its Bucharest office with the addition of eight top tier lawyers, Dentons, the world's largest law firm, is continuing the development of key practice areas of Banking & Finance and Corporate, and announces the promotion of two senior lawyers to Counsel: Oana Ionascu and Doru Postelnicu.
"We are pleased to move forward with our "Dentons Romania 2.0" development plans, which envisage strengthening our key practice areas with top tier recruits and advancement of experienced team members. In this context, I am thrilled to announce the promotion of two senior lawyers to Counsel, given they have a demonstrated ability to positively and diligently contribute to client results", stated Perry Zizzi, Dentons Romania Managing Partner.
Oana Ionascu has 14 years of experience in banking and finance, with focus on real estate finance, project finance and other financing structures, both syndicated and bilateral. Doru Postelnicu, also with 14 years experience, specializes in corporate and M&A, with focus on real estate.
Dentons announced earlier this year the addition of Partners Simon Dayes and Simona Marin and other five finance lawyers, positioning it as the leading finance practice on the Romanian market and regionally, with a total of 16 lawyers, including three partners and now three counsel.
Dentons' legal team in Bucharest, under the leadership of Managing Partner Perry Zizzi, provides its clients with a results-oriented approach and efficient legal solutions. In over two decades of activity in Romania, the Firm has advised on cornerstone deals for domestic and international clients across multiple sectors. Key practice areas include Banking and Finance, Real Estate, Corporate, Employment, Energy and Infrastructure, Competition and Litigation.