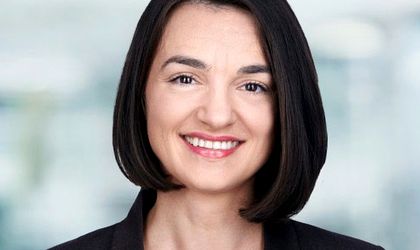 TPA Romania announced the expansion of its management team through the promotion of Daniela Zar to the position of Tax Partner starting 1 January 2020. TPA is one of the most important providers of fiscal and audit consultancy services in Central and South-Eastern Europe. Its portfolio of services includes fiscal auditing, accounting & financial reporting, audit and guidance.
Daniela joined TPA Romania in 2014 as a senior tax manager and later became head of the consultancy and audit company's tax advisory practice.
TPA Romania now has 10 partners spread between its two Romanian offices, in Bucharest and Cluj-Napoca, in addition to the 160 employees working across its tax, audit, consultancy, accounting and European funds departments.
Daniela Zar has over 15 years of experience in tax advisory services, and as of 2004, she has worked on a number of important teams on the local market, being part of international accounting & audit groups as well as various local tax teams.
She has spent the last 15 years managing complex projects, involving mergers and acquisitions, business restructuring and assisting clients during fiscal audits carried out by the authorities.
Drawing on her vast expertise, Daniela provides assistance to clients operating in the fields of real estate, energy, telecommunications, oil & gas, transport, logistics and automotive, not to mention manufacturing, forestry and agriculture.
In addition, she delivers regular presentations and specialized training courses to TPA clients, while also being involved in the efforts of investor organizations (AmCham, AHK, etc.) to develop the fiscal framework in Romania.
Daniela Zar has been a member of the Association of Chartered Certified Accountants (ACCA) in Great Britain since 2009, while in 2010 she became a member of the Chamber of Tax Consultants in Romania.