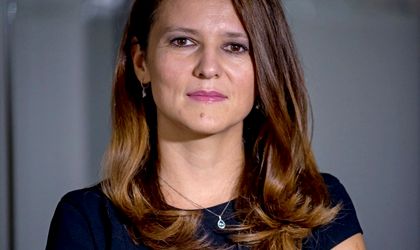 The general manager of Patria Bank will be, starting April 1, Daniela Iliescu. She will take over the post from Bogdan Merfea, who will hold the position of Chairman of the Board of Directors of Patria Credit, in parallel with his involvement in educational and volunteer projects.
Daniela Iliescu is one of the strongest promoters, supporters and builders of the Patria Bank brand and business, being actively involved in all the phases the group has passed over the last 10 years, from the position of councilor Patria Bank Administration and Patria Credit.
She has a solid financial and banking experience by monitoring the investments made by the EEAF (Emerging Europe Accession Fund) and BAF (Balkan Accession Fund) in Romania and coordinating complex financial transactions, namely acquisitions and mergers, in which the Patria Bank group was involved.
Prior to the current positions, Patria Bank's future CEO worked at PwC Romania, where she was responsible for coordinating audit and financial consulting services for key banking, leasing, credit and asset management companies. She also graduated from the Academy of Economic Studies (Bucharest) and the Executive MBA courses of the University of Vienna.
Patria Bank is a Romanian bank, listed on the Bucharest Stock Exchange (BVB), with over 180,000 clients and RON 3.5 billion in assets, dedicated to increasing the banking degree in Romania and supporting local entrepreneurs.
The Patria Bank Group is owned by the Investment Fund Emerging Europe Accession Fund (EEAF), a private equity fund whose main investors are the EBRD (European Bank for Reconstruction and Development), the EIF (European Investment Fund, part of the European Banking Group Investments), DEG (Development Bank, part of the KFW BSTDB (Black Sea Development Bank) Banking Group. The Patria Bank Group includes: Patria Bank, Patria Credit IFN and SAI Patria Asset Management.