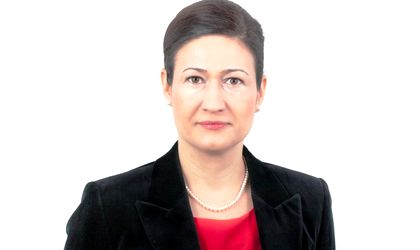 UniCredit Bank has named Daniela Bodirca as CEO for UniCredit Leasing, a position she will take over on January 1, 2019. She is now the chief risk officer and executive vice president at UniCredit bank and has 20 years of experience in banking. She has been a part of UniCredit team since 2008.
In her 10 years acting as Chief Risk Officer and member of the UniCredit Bank Directorate, she has successfully coordinated the Risk Management Division as well the process of implementing the strategy and risk policies among Group entities present in Romania.
"I am honored by the new mandate I have been entrusted with, and I am very excited to join UniCredit Leasing in order to contribute to the continuous development of the company. I thank Mircea, with whom I have worked excellently over time for the solid work and consolidation of UniCredit Leasing's leading position on the leasing market in Romania," said Daniela Bodirca.
Mircea Cotiga, the current CEO of UniCredit Leasing Romania, will end his mandate on 31 December 2018. After nearly ten years of working at UniCredit, Mircea decided to continue his career outside the Group.
The role of Chief Risk Officer within UniCredit Bank will be taken over by Andrei Bratu after 1 January 2019 and after the prior approval by the National Bank of Romania. Andrei Bratu, currently Director of the Mid-Corporate Division of the Corporate & Investment Banking Division, is part of the UniCredit Bank team for 15 years. During his career at UniCredit Bank, Andrei Bratu has taken various leadership roles in the Corporate & Investment Banking Division, in the product and customer management segment, as well as in the Risk Management Division.