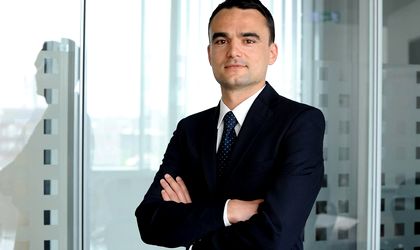 NN Pensii has announced the appointment of Dan Gheorghe as its new Chief Investment Officer, effective November 18, pending the approval of the Financial Supervision Authority (ASF). Dan will replace Cristian Popa, who will continue his career outside NN. 
Dan Gheorghe will be responsible for developing the investment strategy and coordinating the private pension portfolio managed by NN, by carefully managing the approximately EUR 4.5 billion in assets, representing the pension savings of over 2 million people in Romania.
Gheorghe has 12 years of professional experience in the financial industry, having started his career in 2007 as Investment Banking Analyst. In 2010, he joined Franklin Templeton Investments – Emerging Markets Group as Investment Analyst. One year later, he was named vice president, coordinating the investment analysis for shares listed in Romania, Greece, Croatia, Slovenia, Georgia and Kazakhstan. As VP of Franklin Templeton Investments, Dan has been a part of the administrative boards of several companies, as a non-executive administrator. He graduated the Finance, Insurance, Banks and Stock Markets School of the Economic Studies Academy in Bucharest and holds a Master's Degree in Financial Management and Investments from the same institution.
"I am eager to begin this new phase of my career alongside a professional team. I can't wait to contribute to harnessing investment opportunities based on a prudent and profitable strategy, with the purpose of increasing the fund's performance to the benefit of future pensioners," said Dan Gheorghe.