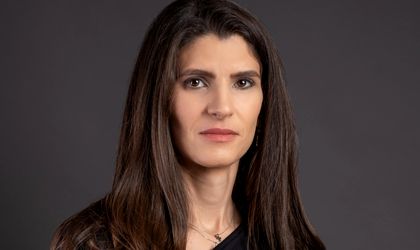 Cushman & Wakefield Echinox consolidates the marketing and research teams by recruiting Cristina Lupașcu, with an experience of almost 20 years in media and real estate, as Director PR & Research.
Cristina Lupașcu has worked in the media for 14 years, mostly within the Mediafax news agency, covering the real estate area, after which she coordinated the marketing and PR activities of JLL in Romania in the past 6 years.
In her new position at Cushman & Wakefield Echinox, Cristina will be responsible for assisting both the PR & Marketing and Reserch departments.
Cristina Lupașcu, Director PR & Research, Cushman & Wakefield Echinox: "Identifying the latest and most relevant information in the real estate sector and turning it into news or market analyses are passions of mine which I have discovered from the time I was working as a journalist. Cushman & Wakefield Echinox gave me the opportunity to continue pursuing these passions as part of the most experienced team on the Romanian real estate market."
Oana Iliescu, Managing Director, Cushman & Wakefield Echinox: "2021 has been a year with very good results for our company. We are delighted to have attracted a professional of Cristina's stature to our team and we are confident that, alongside with her in this dual role, we will be able to refine the market analyses we perform and generate added value both for our clients and for the real estate consultancy market altogether."