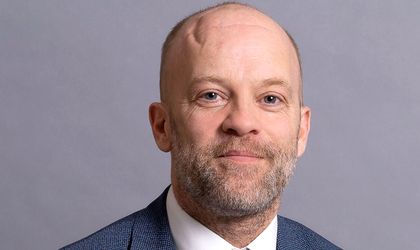 CTP, the EU's largest listed logistics and industrial developer and operator by gross lettable area, has appointed Harry Bannatyne as Group Head of Client Relations based in the company's headquarters in Prague. Bannatyne was previously a Partner and Regional Director Industrial at Colliers in the Czech capital. Prior to that he was National Director, Head of Industrial Agency for the Czech Republic and Slovakia for JLL.
Remon Vos, CEO CTP, said: "CTP has had a long and fruitful relationship with Harry in his previous agency roles. His depth of knowledge of the CEE industrial and logistics real estate markets and industry network of contacts are impressive, so he is very well qualified to lead our group client coverage and business development activities. Some three out of four new lease are generated from our existing tenant base so strong customer relationships and service are absolutely critical to the success of CTP's dynamic growth model."
CTP is present in nine countries, with a portfolio of over 7.1 million square meters of industrial and logistics space, of which approximately 2 million square meters are located in Romania, the second largest market of the group, CTP Romania representing almost 30% of the entire portfolio.
Harry Bannatyne, Group Head of Client Relations CTP, said: "CTP has been the pioneer in developing modern logistics and industrial parks in Central and Eastern European markets with cutting edge sustainability credentials and joining the firm is therefore the logical next step in my career. I'm looking forward to helping to further develop the business and deepen the relationships with our customers, extending CTP's market-leading concepts across CEE and beyond."