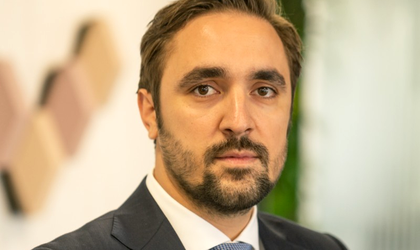 Alin Popa has over ten years of experience on the real estate market and has participated with his expertise in several successful real estate projects. Popa joins the Crosspoint Real Estate team as Business Development Director.
Previously, Popa held different positions in areas such as communication or human resources. With over ten years of experience in the real estate market, Alin has become one of the most well-known real estate consultants in Romania.
"The Romanian residential market has experienced new dimensions in recent years, and the medium and long-term growth potential has attracted more institutional investors. In this context, I am pleased to join Crosspoint Real Estate in its mission to deliver our partners and clients the best consulting services in the residential segment", says Alin Popa, Business Development Director, Residential Division, Crosspoint Real Estate.
This position is a new one within the company, dedicated to the development of the residential portfolio. "As Alin pointed out, we chose to bring this new role in the company with him joining our team, because the residential sector in Romania is one of the most active market segments. Thus, being oriented towards evolution and development, this was a natural step for us, out of the desire to be even closer to the people we work with, and Alin's contribution will certainly be exactly what we needed ", says Codrin Matei, the company's Managing Partner.
Throughout his career, Alin Popa coordinated large-scale projects such as UP-Site – developed by Atenor, The Ivy – built by Speedwell, Rahmaninov 38 – developed by businessman Mircea Lucescu or Signature Herastrau by Zeus. During 2020-2021, Alin sold, together with the teams he managed, over 250 apartments in new residential compounds, but also individual properties. In the past, Popa also worked in the office segment, where he advised his clients for the lease over 10,000 square meters.