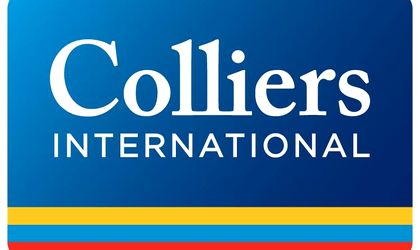 Leading global commercial real estate services and investment management firm Colliers International announced the appointment of Andy Hay as its new Head of EMEA Real Estate Management Services (REMS), effective immediately. In this new role, Hay will focus on driving the continued growth and success of the firm's REMS division, improving client experience, developing relationships and optimising its EMEA service delivery model.
"I am excited to join a team with such an enterprising spirit and innovative culture," said Andy Hay, Head of EMEA Real Estate Management Services, Colliers International. "I'm looking forward to spearheading the continued growth of REMS in EMEA and to providing the best possible service to our clients and people."
A proven leader, Andy Hay has over 20 years of international experience with an exceptional track record of growth, business development and leading strategic change across multiple sectors. He joins Colliers from CBRE, where he was Managing Director EMEA – Property & Asset Management; prior to that he worked for big brands including RAC plc, Diageo plc, and Adidas AG.
"Colliers has a strong reputation as a market leader in property management, which Andy's broad experience will further enhance," said Chris McLernon, CEO, EMEA. "His ability to drive strategic change and deliver operational results in diverse cultures will benefit our clients and professionals alike. With Andy leading the way, I have no doubt our operations will continue to grow and we will gain market share in this incredibly important business line."