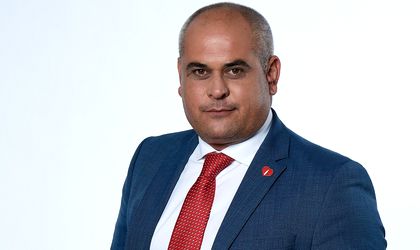 Paul Neacșu is the new Country Sales Manager of Coca-Cola HBC Romania, the leader of the local beverages industry. In his new role, he will coordinate a sales team of approximately 700 people, in charge with the company's relation with its 100,000 customers.
Paul joined Coca-Cola HBC 20 years ago, as Business Developer (sales agent). His career was shaped by his communication skills, his adaptability, his focus on results as well as on people development. Over the years, Paul has held different positions in the Marketing and Sales departments, which accelerated the development of his leadership skills and the aquiring of critical business knowledge. The high standards that Paul has set in recent years, during the performance management sessions, helped the sales team achieve exceptional results.
Paul has had a significant contribution to the development of Coca-Cola HBC's commercial team, by constantly encouraging his colleagues to address challenges differently, through his constant efforts to invest in people's potential and by building a stronger, more connected team.
I grew and shaped my career within Coca-Cola HBC. All the years spent with the company, each role I had impacted my professional and personal development. Coca-Cola HBC is my second family and every day is a new day to feel proud and fulfilled. During these years, we contributed to the market's evolution and the fact that we managed, in any context, to have a business model that is an industry standard represents a tremendous achievement.  It's an honour for me to be part of this team, with great entrepreneurial spirit, with authenticity as its most important value.
In 2020, Paul, who held the position of Acting Country Sales Manager, had a major contribution in supporting sales. During this pandemic year, he inspired confidence within the team, focusing on his colleague's safety and the support of route-to-market initiatives. Accelerating digitalization and constant focus on people and initiative have paid off and have supported Coca-Cola HBC's performance during a challenging year.
Paul's main responsabilities, in his new role, involve developing the sales team's capabilities, encouraging authonomy within the team and adjusting to the new context. The priorities will be team development, customer partnerships consolidation and excellent execution , for which Coca-Cola HBC is recognized in the market.
"Speeding up the digitalization process remains a major focus for us. Retail market has changed significantly and new approaches, that address the current needs of our consumers and customers, are required. We are aware that this process is not simple, but with a solid and determined team, that belives in the company's strategy, we clearly have the chance to achieve our goals and increase the value we bring to the market. Businesses are built by people and, knowing my colleagues, I am certain that the story we have been writing in Romania for 30 years will include many more beautiful chapters."