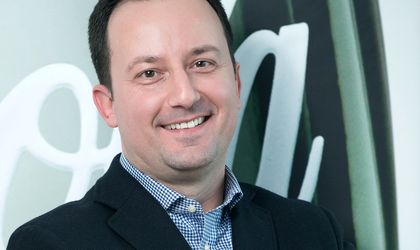 The Coca-Cola HBC Group has announced the appointment of Dan Timotin as General Manager of the Pivara Skopje company, a joint-venture between Coca-Cola HBC & Heineken from the Former Yugoslav Republic of Macedonia, according to profit.ro.
Dan Timotin joined the Coca-Cola HBC team in 2011 as Chief Financial Officer for Romania and Moldova, and was later appointed Group Commercial Finance Director. In 2015 he began to develop his career in sales, and was named Sales Manager for Romania a year later.
In the past three years, Timotin has been Sales Manager for Romania, a position that was taken over by Gyorgy Galantai, who joined the Senior Management Team of Coca-Cola HBC Romania. He began working at the company in 2001 as Management Trainee in Hungary, having held several management positions in the Key Accounts, Telemarketing, Field Sales and General Sales departments over the past 17 years.
Coca-Cola HBC is one of the largest bottlers of Coca-Cola, having sold over 2 billion units so far.
The company is active in a large geographical area, with operations in 28 countries, serving a population of about 590 million.