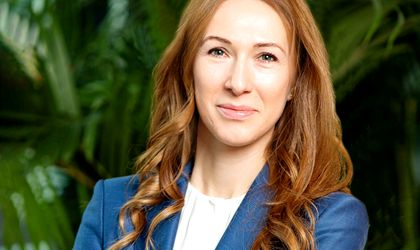 Citi announced the appointment of Mihaela Peneș as the Markets Head for Romania and Bulgaria. Mihaela Peneș will lead the further growth of Citi's successful Markets business in the two countries, continuing to support our clients as they navigate a challenging macro and geopolitical environment. She will also join the management committees of the two countries, supporting the execution of Citi's overall business strategy.
Citi's Markets business offers customized solutions, insights, liquidity and risk management that support the diverse investment and transaction strategies of corporations, institutions, governments, investors and intermediaries worldwide.
Commenting on the appointment, Samir Karia, country head for Romania, said:
"Whether hedging currency cash flows, managing international investments or actively expressing market views, our Markets team helps clients benefit from Citi's unmatched geographic reach and coverage, industry-leading e-execution platforms and our comprehensive suite of risk management tools. I am confident that Mihaela Peneș will successfully continue the growth of our Markets business, as a counterparty of choice for corporates, institutional investors and governments in fulfilling all of their market needs across asset classes and currencies".
Mihaela Peneș succeeds Grigoriy Ananiev, who has been promoted and is now responsible for the Markets business in Citi's Central Europe region.
Prior to this appointment, Mihaela Peneș has been leading Citi's financial institutions sales and solutions business for Romania, Bulgaria and other 11 countries, a role that she will also continue.
Mihaela Peneș has almost 20 years of experience in financial services. She has been with Citi since 2006, where she has held increasingly senior roles across customer service, institutional sales and markets businesses. Mihaela is a graduate of both Economics and Law, has a Masters' Degree from the Doctoral School of Finance and Banking (DOFIN) – Academy of Economic Studies in Bucharest and a Chartered Financial Analyst certification issued by the CFA Institute.