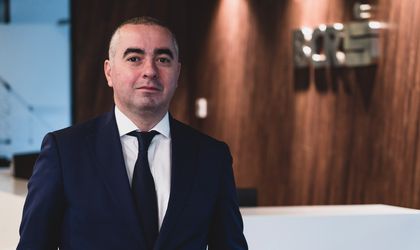 The Romanian Commercial Bank (BCR) will have a new Chief Economist and Research Director in the person of Ciprian Dascalu who will take on the new role starting with January 15th. He succeeds Horia Braun-Erdei, who was named CEO at Erste Asset Management Romania in November 2019.
The 40-year-old Ciprian Dascalu has entered the banking world in 2003, acquiring vast experience in macro and micro economy, financial markets and economic models, but also in statistics, risk management and retail & corporate banking.
Before joining BCR, Dascalu served as Chief Economist at ING Romania, starting with 2015. He also held the position of monetary policy economist at the Romanian National Bank (BNR), Senior Trader at Millennium Bank, and Market Business Manager at UniCredit Romania. He graduated from the Finance and Banks Faculty of the Bucharest Academy of Economic Studies and holds a Master's degree from the Doctoral School of Finance and Banking (DOFIN).
In previous years, he was named as the best forecaster of macro-economic projections by important aggregators such as Consensus Macroeconomics or Focus Economics. He was also the number one forecaster for several years in the Bloomberg ranking for various macro indicators projections (inflation rates, key interest rates).