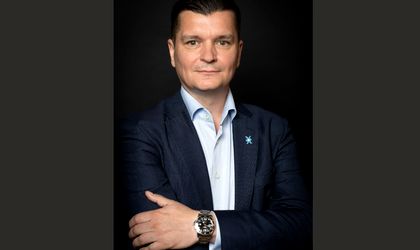 NN Romania announces the appointment of Catalin Vasile as Chief Sales Officer starting May 2023. He takes over from Juan Canellas Balanza, who accepted the position of Head of Distribution International within NN Group, after five years in NN Romania's management team.
Catalin has valuable knowledge in the financial services industry in Romania and extensive expertise in the development of strategic initiatives. Throughout his career, he has been involved in operational development and sales process digitalization in companies such as ING Bank, Trend Consult and mindit.io, contributing to building new sales capabilities, transforming distribution and improving customer experience.
"From the role of Chief Sales Officer at NN Romania, my mission will be to support the strategic development of sales operations and the digitalized model of distribution and financial consultancy. Consolidating the digital ecosystem is a key pillar in NN's strategy, through which we continue to offer the approximately 2.3 million insurance and private pension customers a simple and fast experience in interacting with insurance and private pension products", said Catalin Vasile.
Catalin Vasile graduated in Mathematics and Computer science and completed an MBA from Bucharest School of Management. Furthermore, he has been part of many initiatives with positive impact developed by organizations like Startarium or the National Association of Sales Professionals.