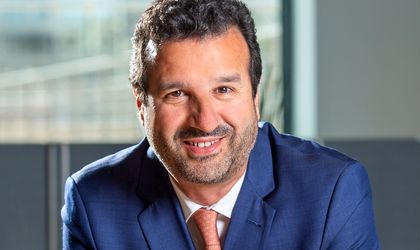 Boualem Saidi took over the leadership of the Crop Science Division for Bayer, coordinating operations for the Romania, Bulgaria and the Republic of Moldova Country Group.
"I'm honored and feel high responsibility to join and lead the Crop Science Division in the Country Group. I found here a truly customer oriented organization, therefore Bayer is uniquely positioned to shape agriculture in this part of the world! My main goal is to bring into life real tailored solutions which are creating higher value for growers while strengthening and becoming a role model in all sustainability aspects. I have absolutely no doubt that this will be one of the most exciting experiences in bringing "Health for all, hunger for none" vision to life", said Boualem Saidi at the time of his appointment.
"One of the main challenges I'd see in our area is the regulatory impact and societal skepticism towards agriculture. Actually, many people no longer understand how food is grown. Nor do they understand how much progress is continuously made in increasing sustainability. Many do not see the benefits of our products and technologies, but rather focus on the risks. As a company, and as an industry as well, we have a duty to constantly increase the awareness on the need to produce enough healthy and affordable food. So I see this as one of the major tasks and a great opportunity going forward, by intensifying our open and transparent dialogue with society in order to inform and educate, while being committed to sustainability", added Boualem.
Boualem Saidi is an agronomist by training and has been with Bayer for 25 years, mostly in commercial and general management roles. During that time, he has worked in different parts of the world, learning and contributing to agriculture development in Europe, Africa and Asia. Since October 2018, he was the Head of Global Asset Management SeedGrowth at Bayer.