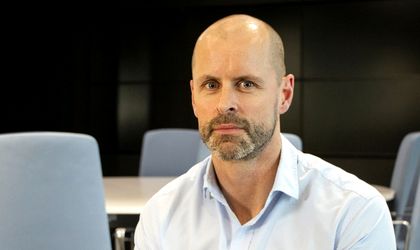 Cybersecurity solutions provider Bitdefender has announced the appointment of John Stynes as its new CFO. Stynes is Irish and has almost two decades of experience as a CFO of technology companies.
Previously, Stynes was the CFO of Verifone for Europe and Russia, where he had a key role in the financial department's transformation, the strategic supervision of the business and relations with European investors. His activity allowed the company to withdraw from the stock exchange and go private in August 2018.
Before Verifone, he was a deputy CFO for electronics manufacturer TT Electronics, a company listed on the London Stock Exchange, where he was a key member of the team that managed relations with investors, banks and the administrative board as the company went through significant development.
Stynes spent most of his career at Cisco, laying the foundations of Cisco Capital and Treasury, implementing the SOX reporting process and climbing up to the position of CFO for Northern Europe, the UK and Ireland.
"I am glad to join the Bitdefender team in this period of transformation and accelerated growth. I see a huge potential for the cybersecurity industry in the upcoming years, and Bitdefender has a solid position on this market as more than 38 percent of security solutions and their users are already using its technologies," said Stynes.
The company's former CFO, Niculae Dinca, will continue to be a part of the financial department's management team and support Stynes in his transition period. Dinca has led Bitdefender's financial department in the past decade, a period of expansion with multiple financing rounds from investors.
Stynes completes the top management team at Bitdefender, which also includes CEO Florin Talpes, COO Bogdan Irina, CTO Bogdan Dumitru and Strategy Director Rares Stefan. In the past three years, the company has significantly developed its enterprise and corporate teams in Europe and the US.