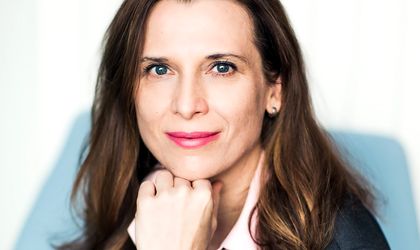 GTC informed that Ariel Ferstman, the company's CFO, will move from his current position to lead GTC's expansion in new sectors and markets focusing on M&A, fund raising, capital markets transaction and the creation of new investment platforms at the GTC Group level. As a result, effective 1 May 2023, Barbara Sikora has been appointed to the GTC Board as CFO, bringing with her extensive experience in the financial and real estate sectors.
Ariel Ferstman joined GTC in 2011 as Chief Financial Officer for GTC in Hungary, Croatia and Slovakia. He was subsequently appointed as a member of the Management Board and Chief Financial Officer of GTC in July 2020. During his tenure, Mr Ferstman managed the company's finances very successfully and led the company to take crucial decisions to change its structure towards unsecured financing, which led to the granting of ratings by renowned rating agencies: BBB- (Fitch and Scope) with stable outlook and Ba1 with positive outlook (Moody's). In 2021, the company also debuted as a green bond issuer on the Hungarian market with two issues totalling over EUR 160 million and a EUR 500 million green Eurobond issue that was 2.8 times oversubscribed with peak orders of over EUR 1.4 billion.
With Ariel Ferstman as CFO, GTC has also completed several successful transactions. Under his leadership, the company made a significant shift in its portfolio towards higher rated countries, with the largest deal in CEE in recent years being the disposal of GTC's Serbian portfolio (totalling 122,175 sq. m of GLA) valued at EUR 267.6 million. At the same time, he supervised the company's major acquisitions in Hungary, where it invested approximately EUR 310 million in income-producing assets. Ariel Ferstman also oversaw the recent disposals of the Matrix A and B office buildings and of the Cascade office building.
Under Ariel Ferstman's leadership, GTC is today an investment grade property company with a substantial asset portfolio of EUR 2.3 billion and a very comfortable LTV of 42%. By restructuring the loan portfolio and shifting to unsecured debt, he has achieved the lowest interest costs in the company's history. With an average interest cost of 2.16% and an average debt maturity of 4.5 years, GTC is one of the very few companies prepared for the challenges that lie ahead.
Mr. Ferstman graduated cum laude from the University of Buenos Aires with a B.A. degree in accounting and finance, holds an MBA in Finance and Business Strategy from the Hebrew University of Jerusalem, and is a chartered public accountant in Israel and Argentina.
On behalf of the Board, I would like to thank Ariel for his great contribution to our company. Over the last few years, Ariel has repeatedly demonstrated his expertise, breadth of experience, understanding of the markets and, above all, bold decisions that have put GTC in a strong financial position, allowing us to grow and make new investments. I am confident that Ariel will excel in his new role and continue to support GTC's growth for the years to come, and that his success will lead to GTC's success and further development – said Zoltán Fekete, GTC's President of the Management Board.
"I am truly grateful for all the rewarding years I have had as CFO at GTC. It has been a privilege to contribute to the development of an organisation like GTC. I firmly believe that with Barbara at the helm, the passion and determination of GTC's people and management will drive the company to even more spectacular financial performance in the future. I am confident that my qualities will be better leveraged in my new role and that my focus on capital markets, M&A, fund-raising, and the creation of new investment platforms will drive GTC's growth in the coming years" – commented Ariel Ferstman.
Barbara Sikora, GTC's newly appointed CFO and board member has almost 20 years' experience in construction and real estate sector specialising in finance, asset and operational management. Prior to joining GTC, she held positions of Head of Corporate Finance as well as Asset Management Director for Residential Projects with G City Europe, where she was involved, among others, in setting up a new PRS platform, Urban Home. During her extensive career, Ms Sikora also acted as a Partner and Senior Partner for Griffin Real Estate, holding positions of the fund's CFO as well as its selected platforms' CFO and CEO. Ms Sikora was co-responsible for setting up and running Resi4Rent, the biggest PRS platform in Poland, acting as its CFO, as well as acquiring construction and investment financing for the platform. At the same time, she was a CEO of Chariot Top Group, a group of 28 shopping centres in Poland with 0.7 million sq. m GLA and a value of EUR 1 billion. Furthermore, over the years, she has held senior positions at Immobel Group SA, Centrum Development and Investment Sarl Group and Budimex SA being in charge of finance, tax, HR and administration of the groups.
I would like to extend a warm welcome to Barbara in her new role. We are delighted to have someone with such a wealth of experience joining our company. I believe that her knowledge of the property industry, finance and the Polish market, where the Company is listed, will contribute to the continued success of our business – added Fekete.
"Having spent most of my career in the real estate sector, I am excited to be able to continue in an industry I know well and join GTC as its Chief Financial Officer. As my predecessor, I will dedicate my energy and experience to bring the company to the next level" – said Barbara Sikora, GTC's CFO and Management Board Member.
Barbara Sikora is a member of the Polish Institute of Certified Accountants, a Fellow Member of the Federation of Chartered Certified Accountants (FCCA) and a Certified Internal Auditor (CIA). She graduated from the University of Poznan and holds an Executive Master of Business Administration with distinction from the University of Illinois Urbana-Champaign.