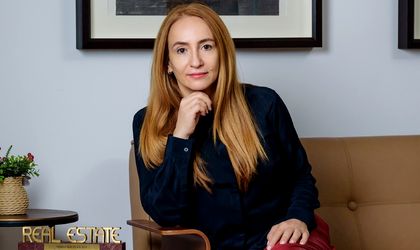 After 11 years as the general manager of Gran Via Romania, Antoanela Comșa becomes president of the Spanish-based real estate developer. Jose Aguinaga retired from the president position, remaining the main shareholder of Gran Via, one of the biggest residential developers on the Romanian market, with over 2,000 apartments sold.  
With a career spanning over the last 20 years, Antoanela is one of the most known and appreciated managers on the Romanian real estate market. A graduate of the Construction University in Bucharest, Antoanela is the president of Gran Via Romania and president of AREI (Association of Real Estate Investors from Romania).
Highly skilled in construction and legal matters, Antoanela has supervised all the investments of Gran Via from Romania, in projects such as
Timișoara 58, Gran Via Park and Aviatiei Apartments in București and Gran Via Marina in Constanța. Currently, the developer is working on the last phase of Gran Via Park – 220 apartments and will launch during this summer the second phase of Gran Via Marina, an investment of 40 million Euros in 500 apartments.