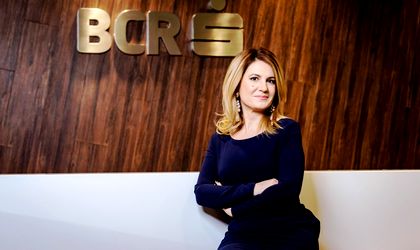 BCR is consolidating the divisions involved in transforming the bank under an operational pole headed by a Chief Transformation Officer, a position that was taken over by Anca Petcu. She will lead the bank's transformation initiatives by aggregating the shares of three divisions that are directly involved.
This unit will be coordinated by a new senior executive director, Chief Transformation Officer, and will reunite the Strategy, Project Management and Process and Regulation directions. Before becoming the new CTO, Anca Petcu had been the CEO of the Corporate division.
The main objectives of the new operational pole are mainly to define and implement all of the bank's transformation initiatives and activities.
Anca Petcu has been working in BCR since 2013 and has a 17 year experience in financial services, banking and leasing, in areas such as retail and corporate sales, risk management and restructuring. Anca graduated from the Academy of Economic Studies, specializing in IESE Business School and is a London Business School graduate.