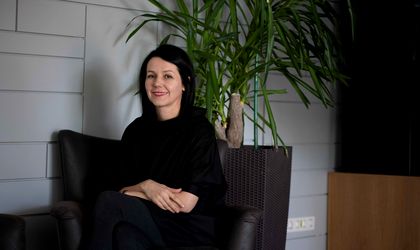 MullenLowe Romania announces the appointment of Anca Iuhas as Head of Strategy, a professional with nearly 20 years of experience in advertising. In the new role, Anca will be responsible for the development and execution of strategic initiatives, strengthening the agency's product from this perspective.
Her expertise contributes to the development of creative multi-channel solutions, based on data analysis and insights, as well as solutions and activations across the entire experiential marketing spectrum, ensured by the agency.
"MullenLowe Romania is an agency with a heritage of brand strategy and insight-based creative product. We are glad to consolidate our team with a deep, yet modern, curious strategist and dynamic thinker. Anca's expertise perfectly complements the creative talent of our team. Together with Path, our specialized data analysis and interpretation unit, Anca is ready to support our clients' business and communication strategies", said Hortensia Năstase, Vicepresident Group Creative Services, MullenLowe Romania.
—
"I am glad to have joined MullenLowe Romania, where I have found a team with whom I share values and a common working style, with responsibility and exigency in everything we do, but also with fun. I am ready to increase the efficiency level of our projects, to strengthen the links between the brands we work with and the people they are built for. And not anyway, but through projects with a positive impact on society, with respect for people and relevant", said Anca Iuhas, Head of Strategy, MullenLowe Romania.
Anca is a supporter of data and insights in the creative process, and throughout her career she has contributed to adapting global brands to the local market, as well as build local brands. These include: Farmec, Beiersdorf (Nivea, Eucerin), BRD SG, Bancpost, Omniasig, Macromex (Corso, La Strada), Napolact, Rompetrol, Petrom, UPC, Biofarm, Bayer, Amigo, Ag Radio Holding (Kiss FM, Rock FM, Magic FM), Cosmopolitan, Arctic & Beko, Mondelez (Milka, Oreo, Tuc). Her experience covers a wide range of sectors such as banking, FMCG, pharma, automotive and tobacco, and her know-how in strategy includes integrated, digital, advertising and market research areas.