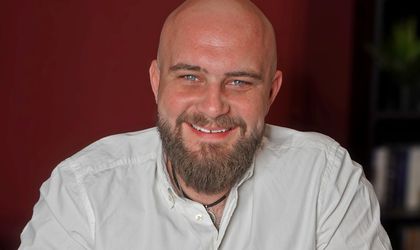 The Romanian ice cream production and distribution company Alpin57Lux is continuing to strengthen its top management team with internationally experienced executives in FMCG to further drive the process of business consolidation and change to meet the rapidly evolving indulgence, frozen and convenience markets.
Mircea Balan, an experienced marketing and brand building expert in plant-based and other food product categories, has joined the Alpin57Lux team as the Marketing Director, while Ioana Citea, a sophisticated sales executive in ice cream category with over 10 years of experience in Romania, has joined the Alpin57Lux as Head of Modern Trade.
"In a short time since I joined the Alpin57Lux team, together with the local and head office teams, and our close partners we have made a huge leap forward to consolidate available experience and knowledge with future growth outlook and opportunities. Alpin57Lux is a solid player at the regional level, and its potential extends beyond existing geographies, product categories and consumer offerings. Realizing this potential requires a strong and bold team, both locally and internationally experienced and extremely consumer oriented across all of our key business functions. I kindly welcome Mircea and Ioana in the team of Alpin57Lux, part of Food Union Group. I am sure that Mircea and Ioana will become an integral part of our team and will contribute immensely to both business and human growth in our organization," says Natalia Gelshtein-Kishsh, the new CEO of Alpin57Lux.
The new Alpin57Lux Marketing Director Mircea Balan has an extensive experience in Marketing strategy, Brand building and Portfolio management driving the plant-based category development at Danone, being responsible for Czech Republic, Slovakia, Hungary, Romania, Bulgaria & Adriatics markets. His initial professional experience in FMCG marketing was built in Mars Romania for categories such as petcare and gums.
The new Alpin57Lux Head of Modern Trade Ioana Citea has almost 10 years of working experience at Unilever, the leader of Romanian ice cream market, in various Sales and Channel Development positions starting from Key Account Manager to the most recent one – National Key Accounts Manger Ice Cream. She has been responsible for commercial strategy planning and implementation, budget management and pricing strategies, as well as key account development in modern trade, as well as e-commerce.
Alpin57Lux was founded in 1994 and currently employs over 500 people, produces over 100 SKUs with more than 10 brands, amongst which the most well-known are the affordable premium ice cream, Transalpina, the heritage ice cream brand, Fulg de Nea, the no added sugar ice cream, Suplette, and the kid's ice cream brand, Tedi.