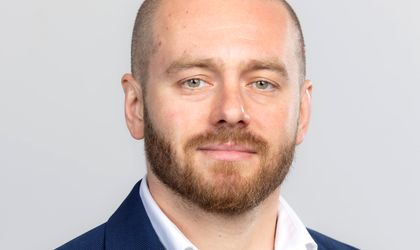 As of this month, Alexandru Stoinea is the new General Manager of ASBIS Romania, being promoted after three years in the company in charge of the Consumer Division.
Stoinea joined the Romanian subsidiary of ASBISc Enterprises Plc in 2020, just before the pandemic, taking over the newly established Consumer Division with clear objectives of rapid growth. In a very unusual market context that required rapid adjustments, the portfolio of brands launched and managed by his division grew from 3 at the beginning of 2020 to 19 today.
Among the new brands added to the portfolio and launched on the market are Bang&Olufsen, SteelSeries, Midea, Loewe, Razer. ASBISc's propretary brands – Canyon, Prestigio, Aeno, Lorgar – are also listed and now available in all market sales channels. During the same timeframe the sales volume of the division increased almost four times.
"I am very happy to take on these expanded responsibilities, leading the entire Romanian team as of May, because I have the opportunity to capitalize on the success and lessons learned in the consumer division on the whole company scale" says Stoinea. "In the new position, I integrate both the experience of the last three years in the IT retail area, as well as my previous experience in value-added distribution.
With a 17-year career in IT, which includes both positions in local and international companies, as well as entrepreneurial experience, Alexandru Stoinea aims to continue the development of the main business of ASBIS Romania – the Volume and VAD division – and to further increase the visibility of consumer brands and their availability on the market. Alexandru Stoinea has a degree in economics and is currently following an Executive MBA program at the Quantic School of Business and Technology in Washington.
ASBIS Romania is one of the oldest and most successful subsidiaries of ASBISc Enterprises PLC, celebrating 25 years of activity on the local market this year.
"We have a solid and recognized position in the market, which we want to develop further," says Alexandru Stoinea. "We are currently working on loyalty programs for existing partners and attracting new customers, but we are also focused on increasing the level of expertise of the local team. From the moment I joined ASBIS Romania, the dynamic of the organization was one of the aspects I appreciated the most. For the future I aim to achieve the same sustainable growth based on trust and loyalty."