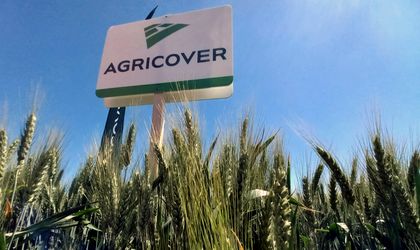 Agricover, a significant player in the agribusiness sector in Romania, announces the appointment of Mr. Bogdan Dimcea as CEO of Agricover Distribution SA. Mr. Ghita Pinca, who previously held the CEO position, will continue his activity within the company as Chairman of the Board of Directors of Agricover Distribution SA.
"For more than 20 years, we have focused on understanding the needs of farmers and assisting them throughout the agricultural cycle by promptly providing customized and quality solutions. This focus will continue to represent the foundation of our development. I am delighted that we are promoting Bogdan from within the organization to take over the management of Agricover Distribution and continue our success. I want to thank Ghita for all his work so far, and I am glad we will continue to benefit from his unparalleled expertise in agribusiness. I wish Bogdan and Ghita all the best in this new stage of the company's development," stated Jabbar Kanani, Chairman of the Board of Directors of Agricover Holding.
Bogdan Dimcea has over 22 years of commercial and operational experience gained within companies such as Coca-Cola HBC, Red Bull Romania, CHS, Aectra Agrochemicals, and Agricover Distribution. Before being appointed CEO of Agricover Distribution, he held the position of Development Director at Agricover Technology. In his new role, Bogdan Dimcea will be responsible for continuing the sound growth of Agricover Distribution by identifying and promoting the best products and services to increase farm performance.
"I am glad to have the opportunity of this new step in my career within the Agricover Group, a group with which I have a long history. Currently, Agricover Distribution provides farmers with advanced technology solutions such as certified seeds, plant protection products, plant nutrition products, biostimulants, and fuels, working closely with our colleagues at Agricover Credit so that farmers can use them in optimal conditions and achieve the best agricultural performance. In the future, I will dedicate my activity to diversifying the range of technological solutions offered to farmers, regardless of the size of the operated land, to effectively contribute to developing a performing and sustainable agriculture", stated Bogdan Dimcea, CEO of Agricover Distribution SA.
Ghita Pinca, as Chairman of the Board of Directors of Agricover Distribution, will contribute to developing the company's strategies including by creating new business lines that will include a significant innovation component.
"I am thrilled about this new stage in which I find myself within Agricover Distribution, and I am happy to hand over the reins to my colleague, Bogdan Dimcea. I have dedicated the last 15 years to making Agricover Distribution a leader in this field so that the farmers we work with benefit from quality products and services at an optimal cost. Together with Bogdan and his team, we will continue to develop the business by identifying new innovative solutions whose adoption by farmers will be facilitated by the synergies developed with the other entities in the Agricover Group," stated Ghita Pinca, Chairman of the Board of Directors of Agricover Distribution.
In 2021, Agricover Distribution served more than 8,300 farmer customers, recording revenues of RON 1,716 million from selling agricultural technologies for large crops and special crops such as potatoes, fruit, and viticulture.