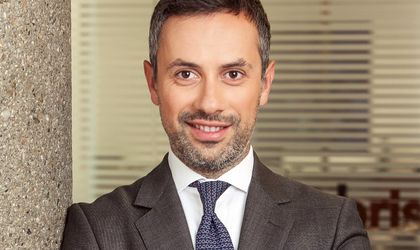 Adrian Stanculescu, currently an investment director at Abris Capital Partners, will assume responsibility for the supervision and operation of its office in Bucharest with immediate effect.
Adrian Stanculescu is an experienced private equity professional who has been with Abris for almost 5 years. During his time at Abris, he has been responsible for originating and supervising a number of transactions. He has also played a key role in the development and value enhancement of several portfolio companies.
He will lead the Abris office of four investment professionals, targeting mid-market investment opportunities in Romania across a range of commercial and industrial sectors. The Abris portfolio in Romania has grown substantially in recent years and now includes such leading companies as: UrgentCargus (one of Romania's leading parcel delivery businesses), Pehart Tec (one of Europe's largest producers of tissue paper jumbo reels and consumer tissue products), Green Group (the largest end-to-end recycling business in Romania and now expanding rapidly throughout CEE).
"Adrian has been a colleague for many years and has proven himself to be an effective and highly competent private equity professional. The Romanian market is an important one for Abris and so we are delighted to have someone we hold in such high regard to now manage our Bucharest office for us, and to represent Abris in this region," said Commenting on the appointment, Pawel Gierynski, a managing partner of Abris.
Abris Capital Partners is currently investing its third mid-market fund for Central & Eastern Europe. This fund raised over EUR 500 million in mid-2017 and is in the process of making commitments to businesses based in Poland, Romania and elsewhere in CEE.
Adrian Stanculescu and his colleagues are currently looking at a number of new investment opportunities for Abris and expect to further expand the Romanian portfolio over coming years.