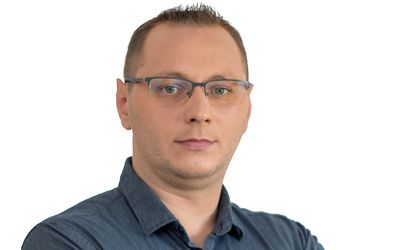 The technology company 2Performant, the leader of the affiliate marketing market in Romania (listed on BSE's AeRO market – stock symbol 2P), has appointed Cristian Iosub as Growth Manager starting February 1st, 2022. He will be leading the company's Growth Unit division, which has the role of testing and validating new markets and business approaches for 2Performant, and will be tasked with identifying the company's growth opportunities in relation to technological realities and rapid changes in the digital field.
In April last year, 2Performant had announced the reorganization of the company into two Business Units, namely the Growth Unit and 2Performant Romania and Bulgaria, a division led by Country Manager Raluca Negrea.
Cristian Iosub has over 17 years of experience in digital marketing, affiliate marketing, and e-commerce and has helped grow and mature several companies from various fields, by implementing clear development strategies. He coordinated the operations of the Profitshare platform – the second player on the affiliate marketing market in our country, part of the eMAG group – in Romania and Bulgaria, being directly involved in identifying growth potential in the region and in collaborating with international advertisers. He consolidated his significant experience in management and internationalization projects by collaborating with Retargeting Biz as Partnership Manager, a position that involved strengthening the relationship with partner companies in the country and abroad, but also by opening and adapting the CourierManager platform, a software solution dedicated to courier companies, for new markets in Asia and Europe, as Growth Manager.
His technical background and the specialized training in cybersecurity, together with a constant passion to learn new things, have allowed Cristian to be always up to date with new technologies and to be a strategic early adopter for the companies he works for. He has coordinated entire teams in the fields of affiliate marketing, influencer marketing, and e-commerce and is a constant presence at the landmark e-commerce industry events in Romania and Southeast Europe.
"Cristian Iosub is a professional with extensive experience in affiliate marketing and possesses a deep understanding of the field from both the technical and the business perspective, which is a rare combination in the market in which we operate. Additionally, his experience in international markets will prove an important asset for our current expansion projects. I am glad that the 2Performant team has been joined by a specialist with whom we will continue to consolidate the vision of our company, that of democratization through technology.", said Dorin Boerescu, 2Performant CEO and majority shareholder.
 —
"Affiliate marketing is on an upward trend and will grow in the e-commerce segment over the coming years, along with social commerce. 2Performant is a company with a mature and proven product, well established on the local affiliate marketing market. It is a natural step for it to expand into new markets and develop technology-based products in an increasingly digital world. I set out together with the 2Performant team to discover new growth opportunities and to identify the best resources for their implementation in the region.", said Cristian Iosub, 2Performant Growth Manager.
Last year, the company has started important projects of internationalization through technology and consolidation of its position as a player on the international market, projects which have been bolstered by the capital attracted through the capital increase operation carried out on the Bucharest Stock Exchange. As part of its strategy to integrate international partners, 2Performant has entered into a partnership with the international affiliate network Admitad, present in the markets of Europe, Asia, and South America. Through this partnership, 2Performant gained access to all of Admitad's 2,000 affiliate programs, globally. In 2021, 35 new affiliate programs have been launched on 2Performant.com, including AliExpress, Zaful, Hawes & Curtis UK, or Lacoste (Hungary, Czech Republic, Poland, Slovakia).
The company will continue to launch other programs of global e-commerce brands on its platform. Such integrations with other networks that have large and very large customers in their portfolio, from a multitude of markets, are an effective strategy for expanding a technology company such as 2Performant, which thus can become an international affiliate marketing player.