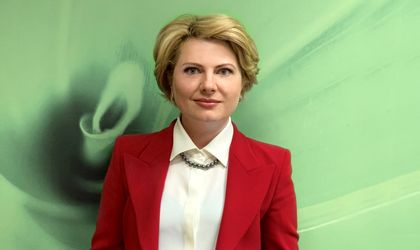 Microsoft announces the appointment of Violeta Luca as general manager for operations in Romania starting in November this year. She joined Microsoft Romania for the first time in February 2015 as Head of Strategy to lead and coordinate the local strategy for transforming the company and subsequently assumed the responsibilities of the Marketing & Operations Director until February 2017.
Violeta Luca's appointment to lead Microsoft's local affiliate reflects the direction that has kept one of the world's oldest technology companies in a leading industry position and a pioneer of digital transformation.
Violeta Luca has had a long career as a manager at both Microsoft Romania and Whirlpool, Flanco, eMag and Metro Cash & Carry Romania, where she has been a member of the board of directors for almost two years.
A graduate of the Academy of Economic Studies in Bucharest, as well as several management courses, Violeta Luca, 38, has over 17 years experience in IT and retail.
"I think that technology is, more than ever, the solution that supports evolution in all areas, be it economics, society or culture. Microsoft has taken on the role of a development facilitator and Romania, with its IT tradition, has all the prerequisites to amplify the impact of technology both locally and globally. I want to support, with our team and with Microsoft partners, affordable, scalable, customizable technologies, digitization paths for as many organizations on the Romanian market as possible both in the public and private sectors," says Violeta Luca.
Microsoft opened its first office in Romania in 1996 and is one of the largest players in the global and local software and cloud solutions market, with over 1,700 employees in Bucharest and Timisoara, and is also the main technology support hub of the region.