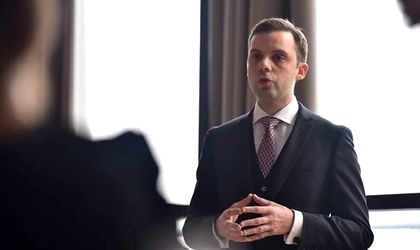 Romanian Mihai Precup, a banker with extensive experience in investments and development and a lecturer at the Pantheon-Sorbona Paris 1 University, submitted his PhD thesis to the University on the subject of the effects of the crisis on the evolution of capital investments in Eastern Europe. The evaluation committee nominated his thesis for an award for its originality, academic quality and practical usefulness.
Precup's research concluded that the main public policy requirement to develop capital markets in emerging Eastern European countries would be to list companies in which private equity funds have invested in order to increase their profitability. Furthermore, the lack of jobs should be the main concern for decision makers, together with reducing unemployment.
He has worked as an investment banker for prestigious institutions in France and at the global level. For a few years, he was an advisor to the vice president of a major European financial institution, with a focus on South-East Europe. During this time, he contributed to transactions worth over EUR 10 billion to develop infrastructure and other key projects.
After gaining professional experience abroad, Precup returned to live and work in Romania.