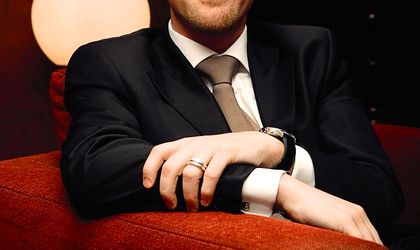 Headhunters Pedersen & Partners, which has an office in Romania, saw its revenues fall last year but kept the same profitability margin. The executive search firm started to optimize its costs even before the crisis hit, working on compensation, headcount and travel expenses, says Ulrik Rasmussen, Partner with Pedersen & Partners based out of Romania.
Corina Saceanu
Did Pedersen & Partners increase its turnover in Romania in 2009 vs. 2008? What is the outlook for this year?
In 2009 we continued to take a more prudent business approach and did not add new offices or expand our range of services, but rather focused on our core business – executive search – and on supporting our existing clients. Despite a decrease in revenue, we managed to keep roughly the same profit margin as in the previous years.
The outlook for 2010 is positive as our unique business model – as a wholly owned firm, as opposed to a franchise – has proven itself. Our consultants work as individual profit centers, allowing us to centralize all back-office functions and processes across 36 countries. By involving our senior staff in regional searches, we ensure that benchmarking, case studies and in-house expertise, regardless of industry background and location, are used for the purpose of servicing our clients and for internal knowledge sharing and training. Running one "no borders" organization, our aim is to apply a coherent and uniform approach in every country. Our clients, in their turn, find it convenient having one point of contact for all their recruitment assignments and trust us to assemble the best team of experts who will meet their needs. No other company has such a model.
What measures have been taken locally and internationally by Pedersen & Partners to weather the storm?
Despite our aggressive expansion in recent years, we run the organization as if there was going to be a crisis tomorrow. We have always put great emphasis on resource and process optimization. Due to the nature of our business, we talk daily with decision makers and therefore had no excuse for claiming ignorance of the impending crisis. When we realized the magnitude of the recession, we ran the numbers and had the new strategy implemented in less than a month. We implemented cost reductions related to compensation, headcount and travel expenses, and re-negotiated terms with suppliers, while keeping all the offices operational. This enabled us to sustain a solid cash position and sound profitability despite our falling revenue.
In 2009 we managed to increase salaries while attracting key executive search consultants from the competition. We moreover succeeded in acquiring the Russian operations of EWK International. We try to maintain the balance between selective cost-cutting and investing in future growth.
To what extent does the firm depend on cash from current activities to cover its costs in Romania?
Here I'd like to stress that we operate as one office across the 36 countries where we have a presence, therefore we don't regard Romania as an individual case in terms of costs and profits. Since the opening of our Bucharest office in 2003, we have been fortunate to bring together a team of professionals that are recognized in various industries, which has enabled us to build loyal client portfolios and high-end performances in Romania.
When did the firm take cost-cutting measures and what were the results? To what areas were those cost-cutting measures applied?
We focus on our operational efficiency and carefully monitor our operational costs, meaning that we closely monitor our suppliers' lists and travel expenses while running cost-benefit models. The fact that we acted early at the onset of the crisis had a great impact on the health of our organization.
As an executive search firm, we receive first-hand information about business and economic trends and therefore have no excuse for not applying this knowledge when running our own firm. I was amazed to see that most of our competitors started carrying out cost-cutting exercises and adapting their strategies half-way through the crisis and are still not done.
What expansion plans does the firm have in Romania and elsewhere?
We are aggressively upgrading our organization across some of the key markets. Besides the acquisition of EWK International, we are in advanced discussions with some of the heavyweights in the executive search industry to join our firm. In 2009 we put our expansion plans on hold. However this year we are back on track and are planning a minimum of five new office openings.
How have fees on the executive search market changed in Romania over the last year? Where do you stand in terms of this? Have you cut or varied your fee structure?
Clearly we saw a decrease in fees and a growing pressure from our clients to negotiate the terms. Many are also pushing for contingency-based terms; however this absolutely contradicts our business model as we are a retained search firm. I still believe we provide high value-added to our clients, treat each assignment as a separate unique project and accept only a small number of searches. We do not lose many pitches, despite keeping our high fees. The fee flexibility that we offer mostly now applies to regional framework agreements where we are chosen as preferred suppliers.
corina.saceanu@business-review.ro