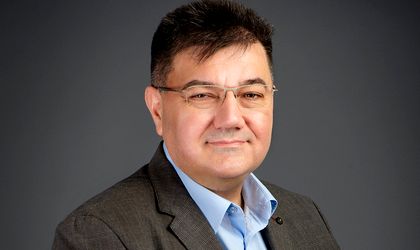 This year Easter celebrations will be more expensive than a year ago. While consumers are already complaining about the high prices for meat, an inflation surprise is coming from another traditional dish for the Easter feast, the Pasca, whose ingredients are much more expensive this year.
Market commentary by eToro analyst for Romania, Bogdan Maioreanu
In 2022 the supermarket price for the lamb carcass was around 50 RON per kilo. In 2023 this price is around the same value as in 2022 or in some cases even went down. Romanians are not big consumers of lamb and mutton and only include it in their menu at Easter. Average annual consumption does not exceed 3 kg per capita. Overall, the latest consumer price index data shows that in the past year the meat price increased overall with 17%. But the lamb in supermarkets now sells cheaper or at the same price.
However, the sweeter dishes on the Easter table will come at a higher price, notably the Pasca. This is essentially a sweet bread with an added cheese crust and decorated with religious models like a braided cross. We took the recipe of a traditional Pasca and calculated the cost to bake it with supermarket bought ingredients. The total ingredients costs for a 22 cm diameter Pasca are amounting to around 42 RON. The surprise is coming when we apply the latest official CPI data, published today. This year Pasca is almost 30% more expensive than last year.
The culprits are sugar that rose over 61% in price year on year, butter, up 38%, eggs close to 34%, milk and cheese, over 30% and flour over 21%. The high increase in sugar price is determined by high international prices. It is the best performing big commodity this year (+16%) and main food and beverage sweetener. Prices are at a six year high. India, the world's second largest producer, has seen drought-driven production shortfalls and export quota cuts. Europe's sugar beet production has been hurt by high energy prices. All this while the consumption from the US and Asia is increasing.
Butter has seen its prices soar on international markets with 43% during 2022 due to scarcity, but at the beginning of this year the prices are showing an almost 20% decrease. However, like many other products, the shelf prices, after a steep rise, are very reluctant to go down if demand is not going down. And the flocks of customers shopping for Easter are not helping the process.
All these international events are poking holes locally, in the wallets of the people preparing for the Easter celebrations. But, the air will be filled with the incredible aroma of fresh baked "cozonac" and Pasca this year like in the years before, despite it being a more expensive treat.