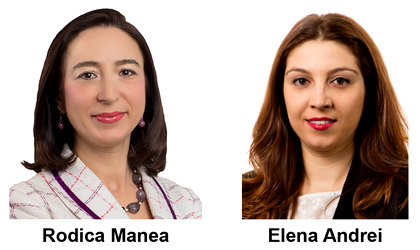 The ESG landscape (Environmental, Social and Governance) is evolving rapidly and ESG considerations in M&A transactions are becoming increasingly important. Companies, investors, stakeholders and regulators are all continuously assessing and revising their approach to ESG factors and risks. The full ramifications of ESG implications in M&A are only now beginning to be felt.
By Rodica Manea, Partner and Elena Andrei, Senior Associate CMS Romania
Rodica Manea: While it is still too early to know what impact will ultimately have on corporate decision making, it is clear that ESG factors will represent important risk and value components in M&A transactions. As a result, M&A practitioners need to take special care to understand and address ESG risks in transactions, as mitigating this risk and maximising ESG-related synergies are now important considerations. Also, companies should ensure that the existing ESG framework is well integrated into their M&A strategy and execution.
What does ESG really mean?
Rodica Manea: While the ESG abbreviation comes from 'environmental, social and governance', and is a term predominantly used in the financial sector, in M&A transactions ESG is an umbrella term for a broad range of factors that investors use to assess the behaviour of target entities. ESG not only applies to companies, but also to different types of organisations such as investors, funds, shareholders, public sector organisations, consumers, and NGOs.
In practice, given the broad meaning of ESG there are different interpretations and approaches regarding ESG factors that fall within this concept. For example, environmental criteria consider how a company's operations impact the natural environment, by considering its carbon footprint, its impact on biodiversity, waste production and pollution, resource depletion, deforestation, etc. The social aspect measures how a company treats people including its employees, customers and the communities in which it operates, focusing on human rights, working conditions (including slavery and child labour), health and safety. The governance aspect evaluates how a company operates in terms of diversity, audits, internal control, shareholders' rights, board independence and transparency.
ESG is not only about seeking or verifying compliance with the regulations, but it is also about introducing a cultural commitment in a company that seeks to reduce its impact on the ESG factors associated with its activities, irrespective of whether or not that company is regulated. In practice, the relevance of ESG factors differ from one business to another, depending on the sector, countries in which the company operates, and its supply chain. However, a failure to properly address material ESG risks can result in major reputational damage and weakened business valuations.
"ESG is not only about seeking or verifying compliance with the regulations, but it is also about introducing a cultural commitment in a company."
ESG factors should be hence relevant in any M&A transaction. While the focus is on private equity, where ESG is now commonly a key issue, ESG factors may also arise and be addressed in a range of general corporate, infrastructure, trade and other deals. The assessment from an ESG perspective starts with the selection of the target companies, continues with the due diligence exercise, includes the preparation of the transaction documents, and completes post-closing, during the lifecycle of the investment. If banks providing debt finance for an M&A transaction are involved, they may also have their own set of ESG requirements.
How does ESG impact listed companies?
Elena Andrei: Currently, a significant number of stock exchanges require listed companies to disclose ESG information and we can expect this number to grow. As an extended range of disclosure allows investors to perform a higher level of scrutiny of listed companies, the use of metrics to evaluate ESG performance becomes stronger in investments in publicly traded entities. As an example, the London Stock Exchange publishes recommendations on ESG for listed companies.
In Romania, the Bucharest Stock Exchange (BVB) announced in 2020 the launch of the first ESG-focused initiative on the Romanian capital market, which aims to provide high-level ESG insights for companies listed on the BVB. The goal of this initiative is to make available top-line ESG research and ratings for the majority of companies listed on the BVB by using the Sustainalytics' flagship ESG Risk Ratings. Sustainalytics is a globally recognised provider of ESG research, ratings and data. The initiative also aims to encourage local companies to align their business strategies with ESG practices, thus making them more attractive to local and foreign investors.
Why the current ESG increased importance? Why now?
Rodica Manea: The increasing importance of ESG was triggered by various factors. At the beginning, an increasing interest in environment and social equity was seen, mirrored by the fact that investors started to pay more attention to where their funds were placed and were choosing where to place them based on ethical considerations.  In time, financial institutions become more conscious of the fact that certain risks to investments can be associated with ESG issues. Irrespective of whether these were potential direct risks (such as climate-related risks which may impact property investments) or indirect risks (such as changing consumer preferences associated with ESG issues that could affect demand for products or services), financial institutions started to pay more attention to the ESG risks which might impact their investments.
Today, the COVID-19 pandemic has put a greater focus on the connection between sustainability and financial costs. Thus, strong ESG performance can be indicative of resiliency in companies.
What should the approach be to ESG due diligence?
Elena Andrei: In practice, ESG risks can be hidden and difficult to quantify in financial terms, in potential liabilities connected to the target, especially within the limited time and technical constraints of an M&A transaction. Conducting formal ESG due diligence in transactions is a recent practice and, given that ESG is such a broad concept, the approach taken varies depending on numerous factors, such as allocated budget and time, the seller's implication in the process, the ability to conduct site visits, the nature of the business, potential requirements for the investors, etc.
Even if ESG due diligence is still in its infancy, the development of three main approaches to ESG due diligence have been observed in practice. These are:
Evaluation by the acquirer's internal team: in this case, the assessment is usually made based on methodologies or tools which follow the acquirer's internal standards and is usually produced at an early stage, often being part of the selection process of the target company;
Data-focused reports based on publicly available information: this information frequently includes press searches and data extracted from financial reports and other public sources (e.g. checking a specific company or individuals who are ultimate beneficial owners against available global sanctions lists), as the amount of related information in the public domain is increasing due to the regulatory trend in the EU towards transparency and reporting on ESG matters;
Specialised ESG reports produced by external consultants: these reports are typically provided by environmental and technical consultants. The findings of these reports, which will generally be produced at a more advanced stage of the transaction, should be synchronised with the legal due diligence and management work streams.
Rodica Manea: Deal lawyers have an important role to play in a well-managed and effective ESG transactional due diligence process. Although this varies depending on the transaction, consultants and clients involved, the following has been noted in practice:
while the client (typically, private equity players) often has its standardised approach to ESG matters, the lawyer could recommend the appropriate legal approach or an ESG consultant, based on their experience on the market and similar exercises;
an additional level of coordination with the legal due diligence might be needed regarding investigating the "governance" element of ESG diligence that includes shareholders' rights, anti-bribery, sanctions and other financial crime matters;
focus needs to be placed on the liability aspects of the ESG diligence, including, e.g. claims and enforcement actions;
finally, the deal lawyer can help to ensure that the full package of due diligence is appropriate to facilitate the transaction, as ESG due diligence will also be a focus for other third parties involved in the transaction (investors, lenders, underwriters, insurers) looking to understand the level of risk and potential liability posed by an investment.
How will ESG due diligence findings be reflected in transaction documents? 
Rodica Manea: The degree to which the ESG risks can be managed by a company and what portion of it is unmanageable is important to consider when adapting the transaction documents to include the ESG findings.
Given that certain ESG aspects are related to legal compliance matters (such as environmental or anti-bribery and anti-corruption laws), the results of the ESG diligence should be included in the warranties section of the sale purchase agreement. The practical difficulties when tailoring the ESG-related warranties in general, comes from the fact that the warranties must be construed in such a way to allow the identification of a potential breach and of the losses resulting from that breach. Ultimately, many ESG concerns are neither liability nor definable loss issues, and they relate to the overall sustainability, performance and wider commercial and reputational risk profile of the business.
Things can become more complicated if a warranty and indemnity (W&I insurance) is used in the transaction. In practice, it might be challenging to cover ESG-related warranties with W&I insurance, as the underwriters usually request to have clarity of the events that trigger the insurance and the losses for claims. As a practical recommendation regarding the implementation of ESG in the transaction documents, we include: extending warranties covering ESG matters, to the extent possible; analysing the enforceability and recourse of the proposed ESG related warranties; and drafting specific ESG-related warranties as precisely and as tailored as possible. For transactions which are backed by W&I insurance, the approach taken to the ESG warranties should be discussed with the broker and underwriter at the incipient stage of the transaction.
After the deal has closed, the acquiror should develop an action plan to address ESG risks or opportunities for value enhancement, and monitor potential remedial efforts and compliance. The acquirer should ensure, e.g. that appropriate ESG policies of an equivalent scope and standard are implemented by the target, communicated effectively to the relevant employees and shareholders, and enforced by management. The acquiror could also consider integrating ESG metrics into measures used on performance evaluations and scorecards for senior management.
To conclude, the parties involved in M&A transactions must address and monitor ESG risks and opportunities because this can have a positive impact on the value of the target companies and, in general, can lead to greater success in completing the transactions.